Merry Chri Sound Festa 2016 (Dec 24, 25)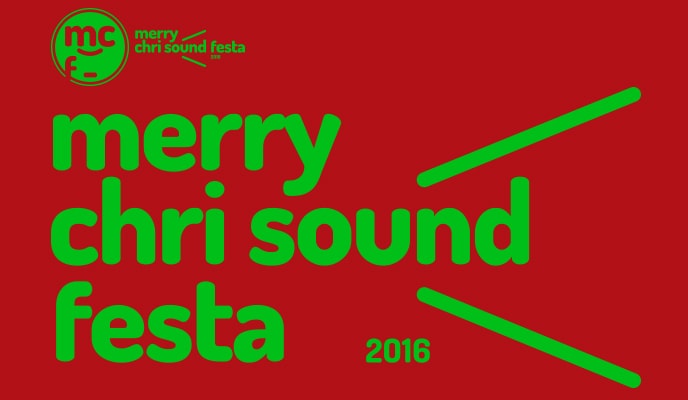 INFORMATION
DESTINATION
REVIEWS

0
Overview
What is included
- Admission Ticket (unassigned seats)
How to book
1. Complete your booking.
Select option, date, time, number of participants and checkout to complete your pay.
2. Check your email.
Upon successful booking, a confirmation email with directions and details will be sent to you.
3. Redeem your voucher.
Show the mobile voucher on your phone to the staff & enjoy the festival!
Please keep in mind
ABOUT ADMISSION
1. The seats are not assigned and are occupied on a first-come, first-served basis.
2. Please pick up your ticket at the ticket booth on the day. The reservation email and a valid photo ID are required to pick up the tickets. All participants must bring a valid ID (passport or foreign registration card) for age verification.
3. This is an all-ages show. The same price applies for adults and children.
4. Children under 7 years old are free of charge when accompanied by an adult. Please present a valid photo ID upon entering for age verification.
5. A 1 Day Pass is only valid for the designated date you have chosen.
6. 2 Day Pass holders must wear the same wristband for both days.
7. Lost, stolen, or damaged wristbands cannot be reissued. The event organizers, supporters, and partners will not be held responsible for any lost, stolen, or damaged tickets and wristbands.
8. For re-entry, you must show the wristband and the ticket.
9. There will be 2 stages at Hall 8 in KINTEX.

RULES & REGULATIONS
1. Reselling or transferring of tickets is prohibited. The event organizers are not responsible for any tickets bought from an unauthorized third party.
2. Please be careful with all of your belongings. Any missing personal belongings in and outside of the venue will not be the organizer, the venue or the artists' responsibility.
3. Please be considerate of other people around you. Any person with disruptive or violent behavior will be evicted from the festival venue without refund.
4. Selfie sticks and tripods are not allowed in the venue.
5. You must not take pictures that may bother other people or that violates people's portrait rights.
6. Food and beverages are not allowed in the venue except for any drinks in a plastic bottle (500ml). Glass bottles are strictly prohibited.
Cancellation policy
3 days before the reserved date: 100% refund
2 days before the reserved date: 50% refund
1 day before the reserved date or less: Non-refundable
Booking Due
Book 3 days in advance.
Availability
December 24, 25
Meet location
KINTEX Hall 8
Included
- Admission Ticket (unassigned seats)
Need help organizing
your own private group trips?
Any questions?

inquiry@trazy.com

@trazy

@cea1141w