With its trendy beauty products and artistic packaging, Too Cool for School never misses on the list of must-visit cosmetic shops in Korea. From skincare products to makeup sets, the high-quality beauty products from Too Cool for School provide rich and stunning results, making it a popular choice among beauty enthusiasts out there.
[Artclass By Rodin Collection]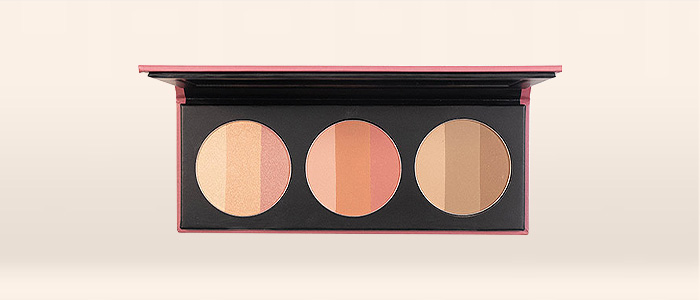 ▲Artclass By Rodin Art Palette
An ultimate palette including shading, blusher (De Rosee) and highlighter
Weight: Approx 20~30g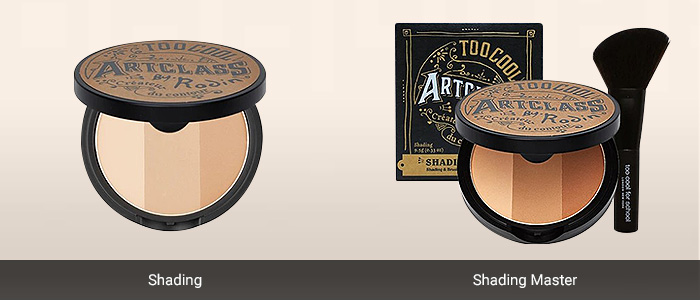 ▲Artclass By Rodin Shading / Shading Master
Best-selling contouring palette for naturally contoured look with three skin-blending shade blocks. Blend all three colors along jaw and chin line for slimming effect. The Shading Master comes with a mini maser brush
Weight: Shading approx 10~20g / Shading master approx 15~25g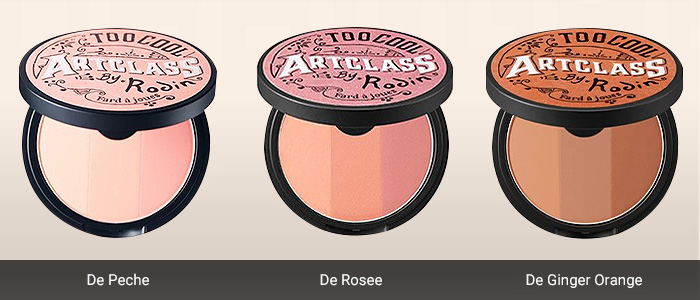 ▲Artclass By Rodin Blusher De Peche / Rosee / Ginger Orange
- Artclass By Rodin Blusher De Peche: a natural watercolor blush that adds a youthful glow to your cheeks
- Artclass By Rodin Blusher De Rosee: a blusher with deeper shades of rose
- Artclass By Rodin Blusher De Ginger Orange: a beaming watercolor blush that adds delicate glow to cheeks
Weight: Approx 10~15g each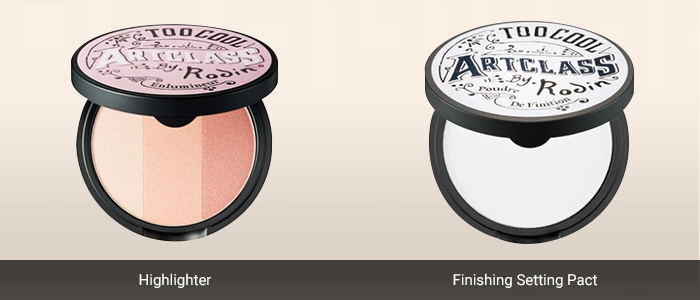 ▲Artclass By Rodin Highlighter / Finish Setting Pact
- Artclass By Rodin Highlighter: add a luminous light and glow to your best features with three shades of shimmery pressed powder
- Artclass By Rodin Finish Setting Pact: a mattifying pressed-powder pact that absorbs excess oil on face and helps makeup stay put all day
Weight: Approx 10~15g each
[Egg Collection]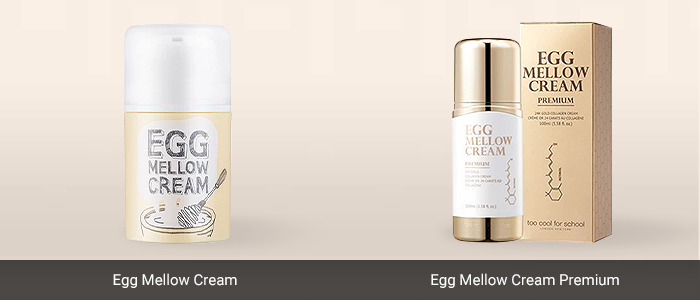 ▲Egg Mellow Cream / Cream Premium
- Egg Mellow Cream: an 5-in-1 firming/anti-aging moisturizer that serves as a serum, priming moisturizer, neck cream, eye cream, and sleeping mask
- Egg Mellow Cream Premium: More luxurious version of Egg Mellow Cream with 24k real gold flakes and additional anti-aging ingredients
Weight: Egg mellow cream approx 50g / Egg mellow cream premium approx 100g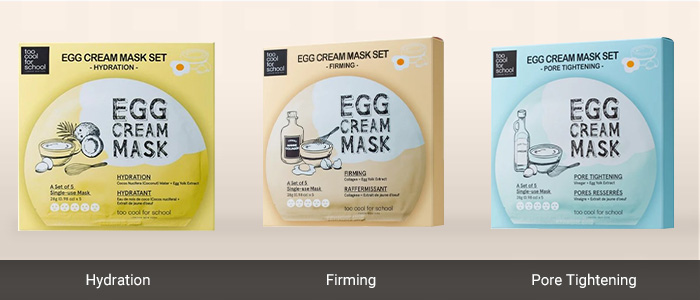 ▲Egg Cream Mask Hydration / Firming / Pore Tightening Set (1 set / 5 sheets)
- Egg Cream Mask Hydration Set: delivers ultimate hydration, nourishment, and brightening benefits
- Egg Cream Mask Firming Set: deeply nourish, increase elasticity and plump skin
- Egg Cream Mask Pore Tightening Set: tighten pores and control excess oils but leaves your skin refreshed and hydrated
Weight: Approx 140g per set
*Want to order something not on the list? Click
HERE
and request a custom order!
▶ How the proxy order works[How to request an order]
1. Add all of the options you want to the shopping cart and proceed to check out. (Please select any date. Date selection is solely for the formal process)
2. Write down your address details on Required Information and complete check out.
[How it works after placing an order]
1. When you complete your order on Trazy, you will receive a booking confirmation email with the details of your order. Upon completing your booking, Trazy Crew will order your items to the Trazy office, here in Korea.
2. Once Trazy Crew receives your ordered items at the Trazy office (which takes about 3~4 business days), Trazy Crew will send you an additional payment request for the int'l shipping fee.
3. Once you pay the int'l shipping fee, Trazy Crew will ship your order and send you the tracking code through another email.
[About the International Shipping Fee]
*Int'l shipping fee is NOT INCLUDED when you place your order on Trazy. You must make an additional payment for the shipping fee.
*The shipping cost will vary on how much your item weighs including the box and packaging.
EMS Shipping Fee
(Minimum Shipping Fee)
Country
Price (KRW)
Singapore
15,000
Malaysia
17,500
Thailand/Philippines
18,500
Indonesia
19,000
France
26,000
USA
26,500
Canada
29,000
United Kingdom
33,000
*The price is based on the parcel weight up to 0.5kg. Price will rise if the total weight exceeds 0.5kg.
*The shipping fee will be charged in USD according to exchange rate.
*Please note that additional weight of box and packaging will be added.