Tandem Paragliding in Jeju Island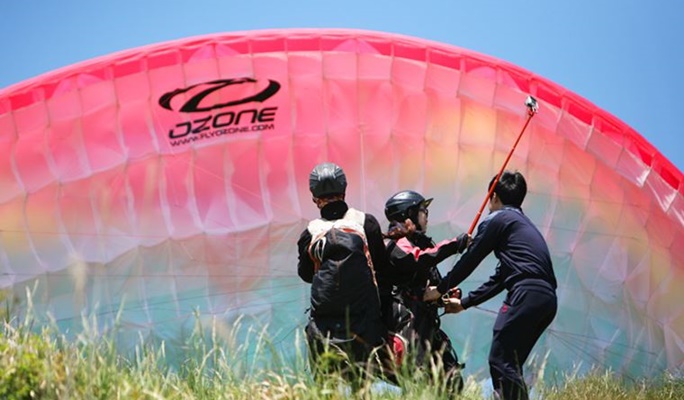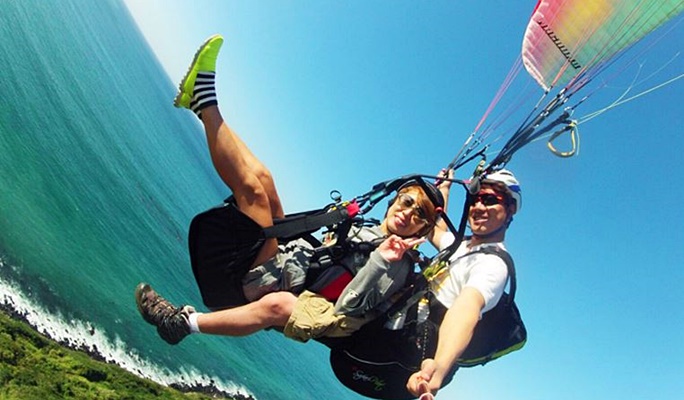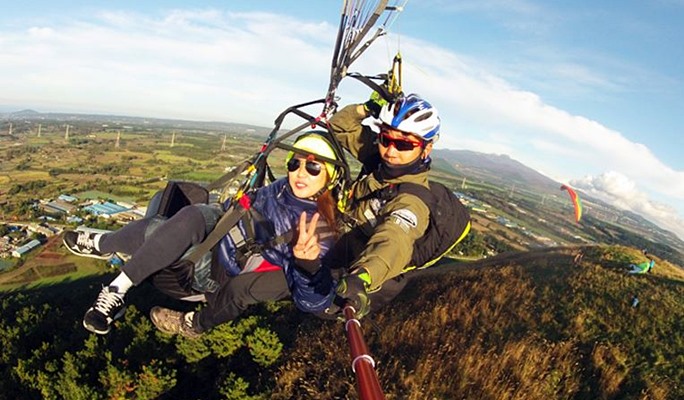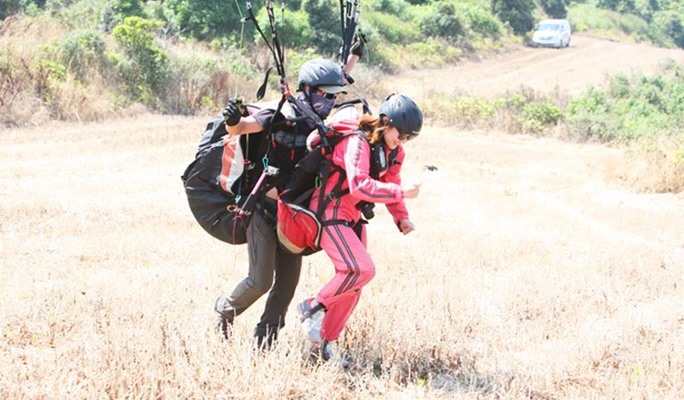 INFORMATION
DESTINATION
REVIEWS

0
Overview
Price
Price
Included
$140 → $102 USD per person
- 7~10 minute tandem paragliding
- 1~2 minute video
- Photos
- One-way transportation to paragliding site
*The same price applies for adults and children.
*Return transportation is not included. You must arrange your own return trip transportation.
[Geum Oreum]
Geum Oreum is a parasitic cone located on western part of Jeju Island and from this takeoff point, you will get to see the beautiful countryside of West Jeju. On a clear day, you will be able to see as far as Chagwido Island.
[Ssal Oreum]
Ssal Oreum is parasitic cone located on Miaksan Mountain in Seogwipo. From this takeoff point, you will get to see the beautiful southern areas of Jeju Island and the dazzling beaches of Seogwipo.
[Seoubong Peak]
Seoubong Peak is a mountain peak located next to Hamdeok Beach. From this takeoff point, you will be amazed by the outstanding views of Hamdeok Beach and South Sea of Korea.
How to book
1. Complete your booking.
Select option, date, time, number of participants and checkout to complete your pay.
2. Check your email.
Upon successful booking, a confirmation email with directions and details will be sent to you.
3. Go paragliding!
Show the confirmation email on your phone to the instructor & enjoy paragliding.
Please keep in mind
1. Please wear long pants, long sleeve top and sneakers.
2. Sandals, slippers, heels or open-toe shoes are not allowed.
3. You must be at at least 30 kg and the maximum weight limit is 90 kg (198 lb).
Cancellation policy
3 days before the reserved date: 100% refund
2 days before the reserved date: 50% refund
1 day before the reserved date or less: Non-refundable
*If you would like to reschedule your reservation, please check the availability with us at least 3 days before the original reserved date (no later than 5:00pm KST).

Select Quantity
Total Price
Booking Due
Book 7 days in advance.
Availability
Every day
Meet location
Namnyeong Mart near Namnyeong High School
Included
- 7~10 minute tandem paragliding
- 1~2 minute video
- Photos
- One-way transportation to paragliding site
Excluded
You might also like
Jeju Bike Rental
Horse Riding on Jeju Island's Beach
Need help organizing
your own private group trips?
Any questions?

inquiry@trazy.com

@trazy

@cea1141w