Templestay Korea: Geumsunsa (Mountain Temple in Seoul)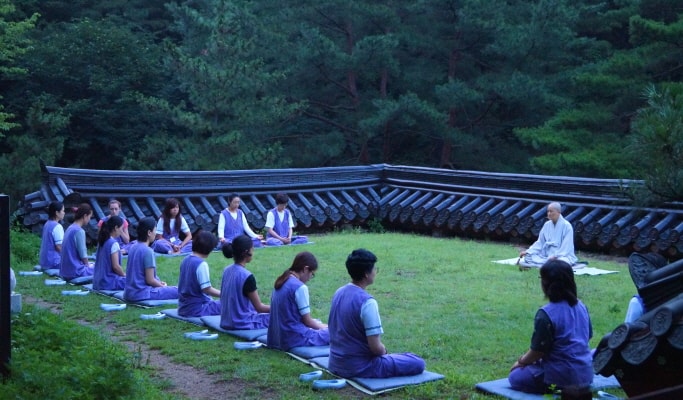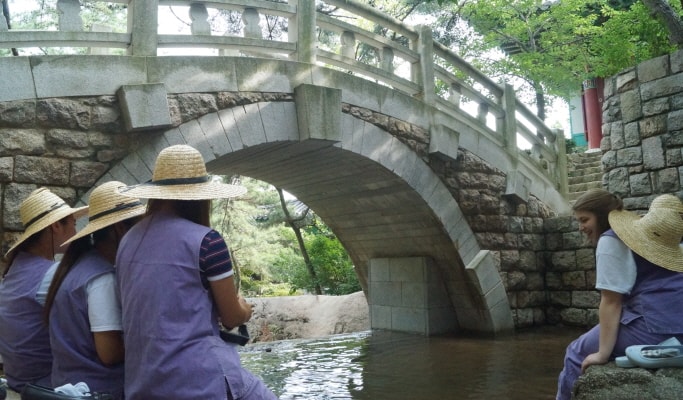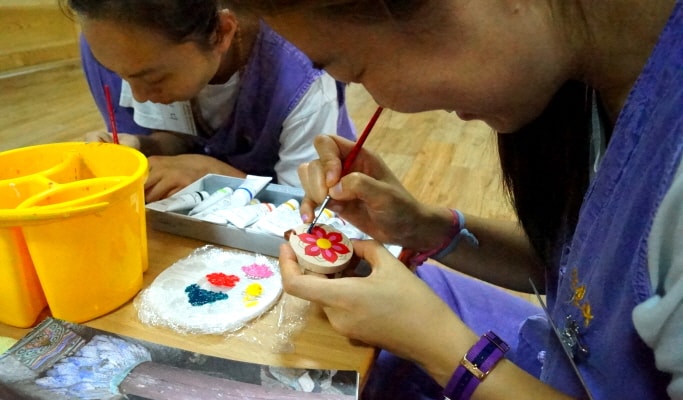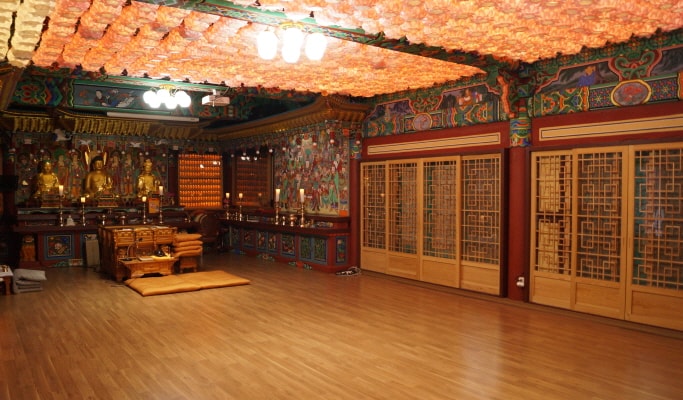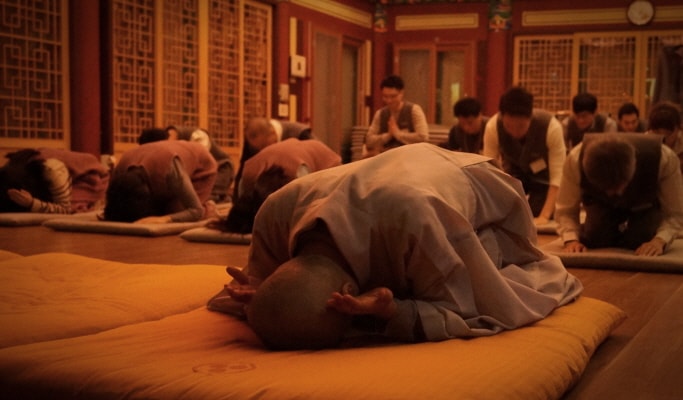 INFORMATION
DESTINATION
REVIEWS

5
Overview
Availability
Daily Temple Stay: Mon-Fri 10:00am
Experiential Temple Stay: Sat-Sun 3:00pm
Relaxation Temple Stay: Mon-Fri 3:00pm
Itinerary
Daily Templestay Program (Mon-Fri, 3-hours) $27 USD
10:00am~11:00pm
Orientation & temple tour
11:00pm~12:00pm
Making crafts (Lotus lanterns or Buddhist prayer beads)
or practicing Buddhist ritual (Seon meditation or 108 prostrations)
12:00pm~12:30pm
Lunch
(All-vegetarian meal)
12:30pm~1:00pm
Making crafts (Lotus lanterns or Buddhist prayer beads)
or practicing Buddhist ritual (Seon meditation or 108 prostrations)
Experimental Templestay Program (Sat & Sun 2D1N) $45 USD

Day 1

3:00pm~3:30pm
Arrival & registration
3:30pm~4:00pm
Orientation about temple manners
4:00pm~5:00pm
Temple tour
5:30~6:00pm
Dinner
(All-vegetarian meal)
6:30pm~7:00pm
Evening Yebul
(Buddhist chanting ceremony)
7:00pm~7:30pm
Practice 108 prostrations
8:00pm~8:30pm
Seon (Zen) Meditation
8:30pm~9:00pm
Making crafts (Lotus lantern or Buddhist prayer beads)
9:00pm~4:30am
Sleep

Day 2

4:30am~5:00am
Wake up & wash
5:00am~5:30am
Morning Yebul (Buddhist chanting ceremony)
7:00am~8:00am
Baru Gongyang (Monoastic meal offering)
8:00am~9:00am
Ullyeok (Communal work)
9:00am~10:00am
Meditation in the forest
10:00am~11:00am
Conversation with the monk
11:00am~11:30am
Closing
Relaxation Templestay Program (Mon-Fri 2D1N) $64 USD

Day 1

3:00pm~3:30pm
Arrival & registration
3:30pm~4:00pm
Orientation about temple manners
4:00pm~6:00pm
Self-organized free time
6:00~6:30pm
Dinner
(All-vegetarian meal)
7:00pm~7:30pm
Evening Yebul
(Buddhist chanting ceremony)
7:30pm~9:00pm
Self-organized free time
9:00pm~4:30am
Sleep

Day 2

4:30am~5:00am
Wake up & wash
5:00am~5:30am
Morning Yebul (Buddhist chanting ceremony)
6:30am~7:00am
Breakfast
(All-vegetarian meal)
7:00am~10:00am
Self-organized free time
10:00am~11:00am
Closing
How to book
1. Complete your booking.
Select option, date, time, number of participants and checkout to complete your pay.
2. Check your email.
Upon successful booking, a confirmation email with directions and details will be sent to you.
3. Redeem your voucher.
Show the mobile voucher on your phone to the staff & enjoy your trip!
Please keep in mind
1. No smoking, alcohol or public display of affections are allowed.
2. No music, dancing or singing are allowed. Please refrain from making loud noises during your stay.
3. Please wear respectful and appropriate clothing (no shorts/short skirts, sleeveless/halter tops, etc.).
4. Please respect the temple regulations for the programs.
5. The itinerary is subject to change depending on weather/temple conditions on the reserved date.
6. If you wish to stay more than 2 days and 1 night, please inquire us at inquiry@trazy.com.
7. Please understand that the location and the facilities of Geumsunsa are not disability-friendly.
Cancellation policy
3 days before the reserved date (until 18:00): 100% refund.
2 days before the reserved date (until 18:00): 50% refund.
1 day before the reserved date or less: Non-refundable.
Booking Due
Book 5 days in advance.
Availability
Daily Temple Stay: Mon-Fri 10:00am
Experiential Temple Stay: Sat-Sun 3:00pm
Relaxation Temple Stay: Mon-Fri 3:00pm
Meet location
Geumsunsa Temple
Excluded
Need help organizing
your own private group trips?
Any questions?

inquiry@trazy.com

@trazy

@cea1141w