Celebrate the night with your K-pop icons of the year!
Seoul Music Awards, one of the most prestigious entertainment awards in Korea, presents its 29th festival. The annual presentation ceremony features special stages of prominent artists and recognizes great achievements in Korean music scenes. Join the festival and celebrate the night with your favorite K-pop stars.
Why this ticket?
▷Watch K-pop artists' special stages live on site
▷Capture the best moment of your favorite stars at the award ceremony
The 29th Seoul Music Awards 2020
Date
January 30th, 2020 (Thu)
Time
6:50pm
Venue
Gocheok Sky Dome
Line-up
Twice, Red Velvet, Taeyeon, Chung Ha, Nu'est, Monsta X, Mamamoo, Itzy, NCT Dream, Super Junior, Tomorrow x Together, AB6IX, Daybreak, Kim Jae Hwan, Ha Sung Woon, Paul Kim, Kim Hyun Cheol, Kassy, Song Ga In
▷Click here for the list of Seoul Music Awards nominees
*The lineup is subject to change without notice depending on the artists' situations.
*The lineup list does not reflect the performance order at the event.
*The seating map will be updated later on.
*Detailed ticket booth and entrance times will be updated later on and sent to you by email 2~3 days before the event.
[Seating Map] - To be announced
- Seating map from last year's event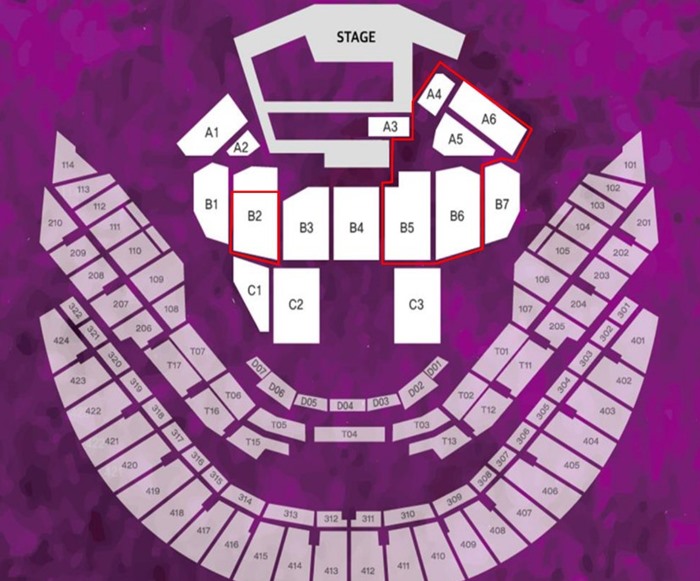 *The tickets for Trazy customers will be distributed on a first purchase first serve basis within the the red-lined zones.