Your personal & reliable proxy shopper in Korea presents the big hit item #trending #now in #korea - Kim Go Eun's KAHI multi balm and mist ampoule.
1. Mega Hit Multi Balm

The multi balm has been aired on the currently broadcasted K-drama 'The King: Eternal Monarch'- the scene when Kim Go Eun applies it on her lips & face while in the car.
This multi-purpose balm stick is all you need for your beauty. ♥
Wrinkle Bounce Moisturizing Stick with Jeju Origin Oil
#One_touch_moisturization
#Anti-wrinkle
#Whitening
#Simple_and_easy_to_use
#Super_light_to_carry_around
#Applicable_everywhere_on_your_face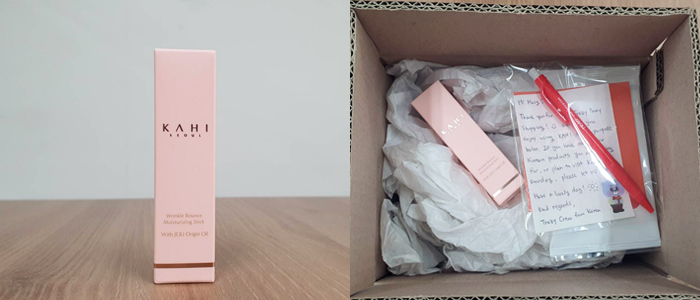 [How to use the balm]
Can be used in any step of your makeup.
- In the last step of skincare
- Before or after makeup
[Fun Fact]
This product is made in Korea, weighs 9g, and the case is made of plastic.
2. The Ultimate Collagen Mist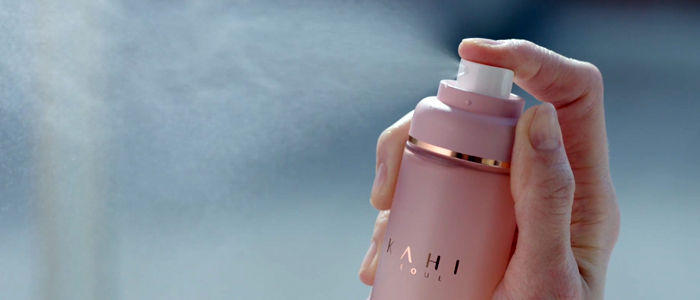 Apply frequently on your face to lift up the tension and energy of your face. ♥
Wrinkle Bounce Collagen Mist Ampoule with Salmon Collagen
#One_touch_hydration
#Not_sticky
#Anti-wrinkle
#Perfect_for_dry_skin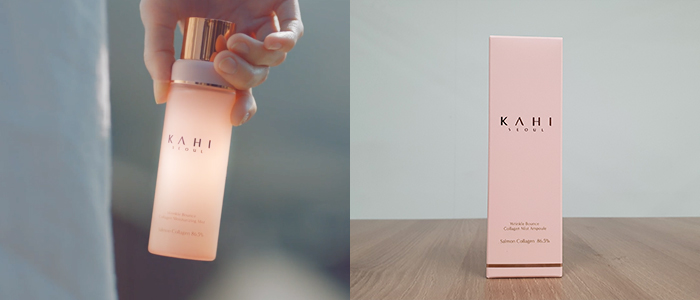 [Fun Fact]
This product is made in Korea, is of 100ml, and the case is made of plastic.
3. Skin Fit Blending Essence (30ml)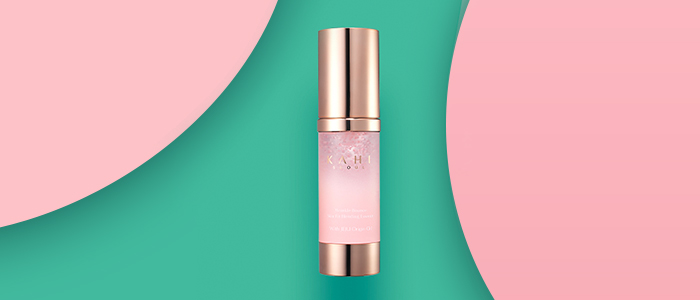 Repair your skin barrier and improve your skin elasticity with Skin Fit Blending Essence.
4. Blemish UV Protection Cream (50ml)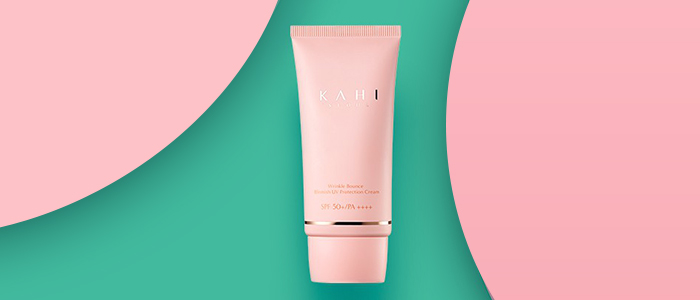 Apply it on your skin parts that are exposed to UV rays every 2~3 hours. You don't have to worry about ruining your makeup!
5. Cream Cleansing Foam (80ml)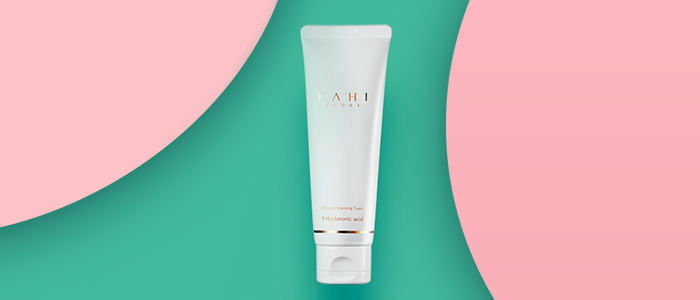 Micro-bubbles remove your trouble-causing impurities in pores and make your skin deeply cleansed & moisturized.
6. Water Full Perfecting Mask (35gX6EA)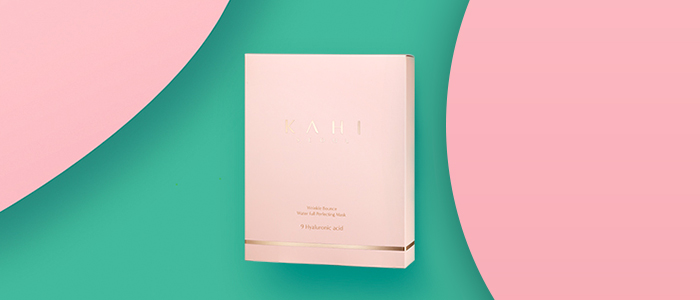 Rejuvenate your tired skin by putting KAHI's mask on your face for 10~20 minutes after washing your face.
▶
How it works[How to request an order]
1. Select Option "Request an order" & Today's Date (Date selection is solely for the formal process) and proceed to check out.
2. Write down the product you wish to get & details on Required Information and complete check out.
▶️[How it works after placing an order]
1. When you complete your order on Trazy, you will receive a booking confirmation email with the details of your order. Upon completing your booking, Trazy Crew will order your items to the Trazy office, here in Korea.
2. Once Trazy Crew receives your ordered items at the Trazy office (which takes about 3~4 business days), Trazy Crew will send you an additional payment request for the int'l shipping fee.
3. Once you pay the int'l shipping fee, Trazy Crew will ship your order and send you the tracking code through another email.
[About the International Shipping Fee]
*Int'l shipping fee is NOT INCLUDED when you place your order on Trazy. You must make an additional payment for the shipping fee.
*The shipping cost will vary on how much your item weighs including the box and packaging.
EMS Shipping Fee
(Minimum Shipping Fee)
Country
Price (KRW)
Singapore
15,000
Malaysia
17,500
Thailand/Philippines
18,500
Indonesia
19,000
France
26,000
USA
26,500
Canada
29,000
United Kingdom
33,000
*Based on 1 quantity of 1 option. Price may rise if the total quantity is more than 1.
*The shipping fee will be charged in USD according to exchange rate.
▶
Total Cost:
Product Price+Service Charge+Shipping Fee
▶
Shipping Options:
Korea Post Office Standard/ Korea Post Office EMS (Express Delivery)
*Please note that for Standard option, the weight has to be less than 2kg.
*Standard Parcel is currently N/A due to coronavirus.
[Non-refundable policy]
*Please note after 1 hour of your booking time, it is non-refundable as this is a customized order solely based upon your request. (We do not keep stocks of items)
*We will make sure that the product we shop is at its best quality & condition.