Ultimate BT21 collab items: BT21 X True Nature skin care products & BT21 X Monopoly eco bags!
First, take daily care of your skin with special BTS BT21 x True Nature skin care products.
[AC Control Toner & Lotion Miniature Set]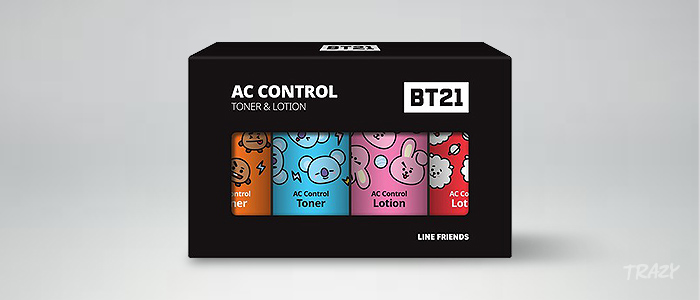 ▲Miniature toner and lotion set: perfect for travelling!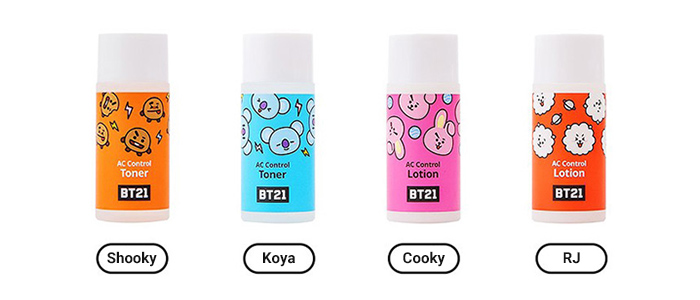 ▲A Set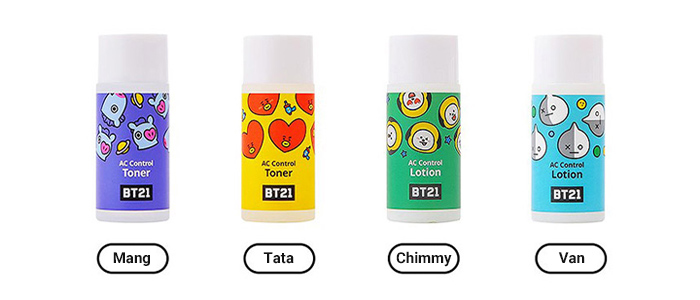 ▲B Set
Weight: Approx 200g
Quantity: 1 set / 2 x 30ml toner, 2 x 30 lotion
[AC Control Daily Clearing Toner]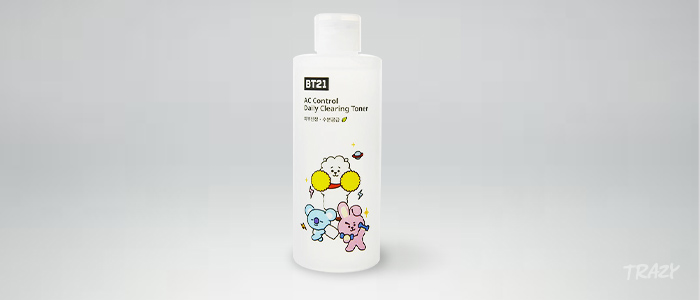 ▲Cleanse your skin after washing your face and before applying your moisturizers!
Weight: Approx 230g
Quantity: 1 bottle (230ml)
[AC Control Daily Moisture Lotion]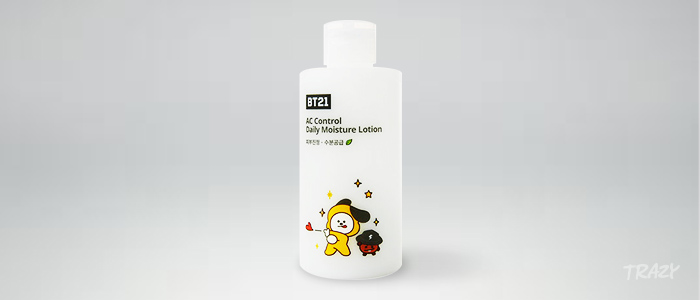 ▲Moisturize your skin and control your oil balance by applying the moisture lotion!
Weight: Approx 190g
Quantity: 1 bottle (190ml)
[AC Control Mild Soothing Sheet Mask (7 Masks)]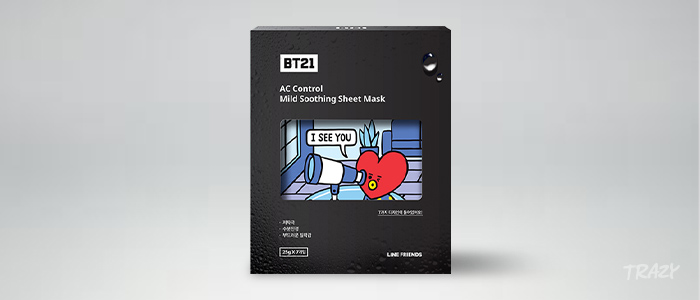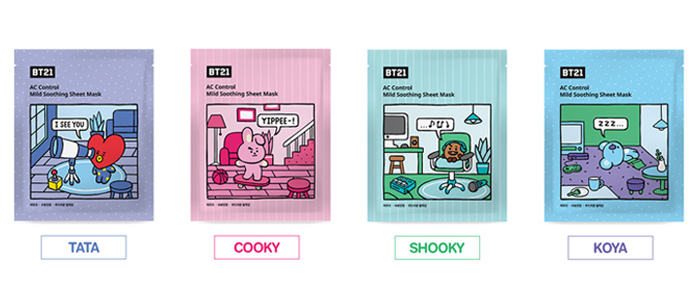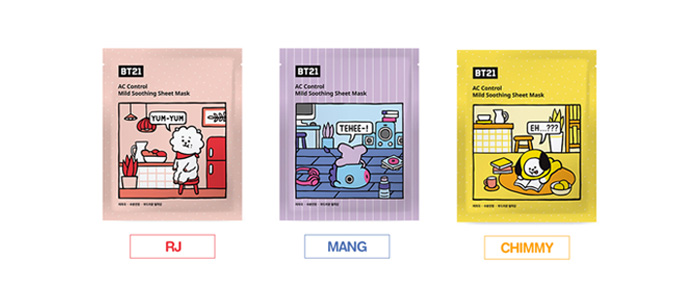 ▲Re-hydrate your skin with at the moisture face mask!
Weight: Approx 100g
Quantity: 1 box / 7 x 25g sheet masks
[Trouble Spot Patch]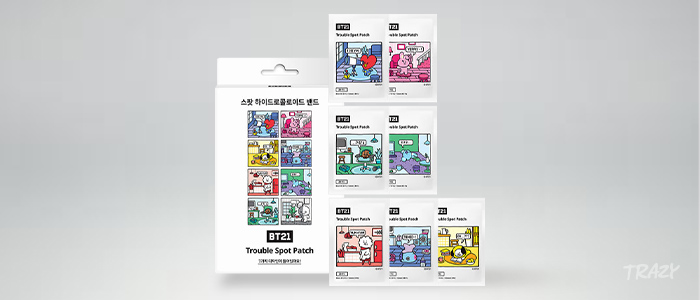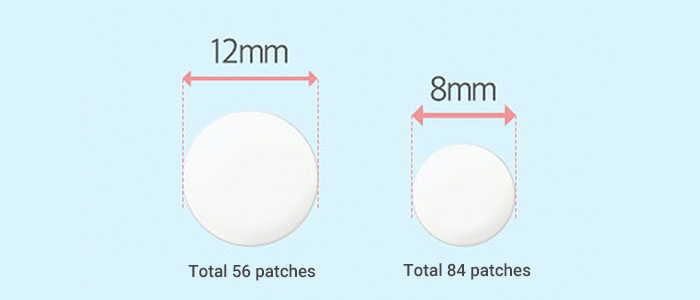 ▲Cover up and hide away the unwanted troubled spots on your face!
Weight: Approx 200g
Quantity: 1 box / 7 packets / Each packet: 12 x 8mm patches, 8 x 12mm patches
[Chok Chok Moisture Cleansing Tissue (3 pack)]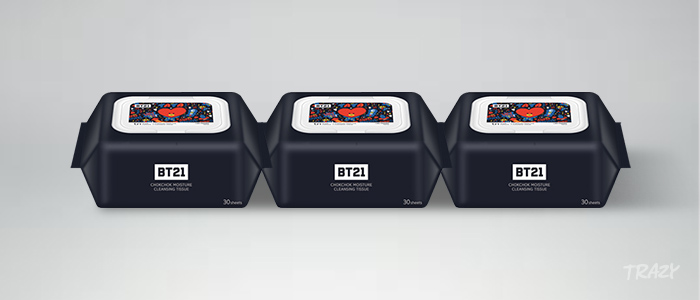 ▲Erase your make up with moisturizing cleaning tissue! "Chok Chok" means moist!
Weight: Unknown
Quantity: 3 pack / 30 sheets per pack
*BT21 character is randomly shipped.
[Chok Chok Mist]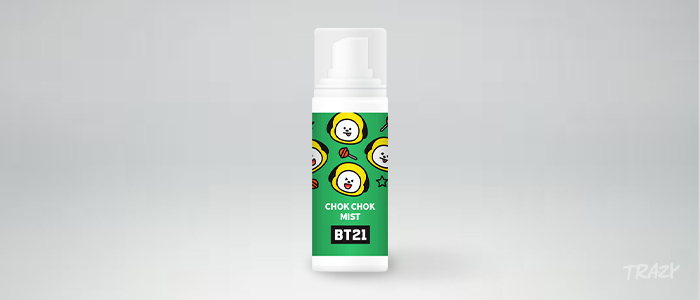 ▲Constantly supply your skin with moisture with the "chok chok" mist!
Weight: Approx 100g
Quantity: 1 bottle (100ml)
Second, one-of-a-kind design cute eco bags in different colors and lettering straps!
Adorable BT21 characters come in key rings.
[Monopoly Eco Bag]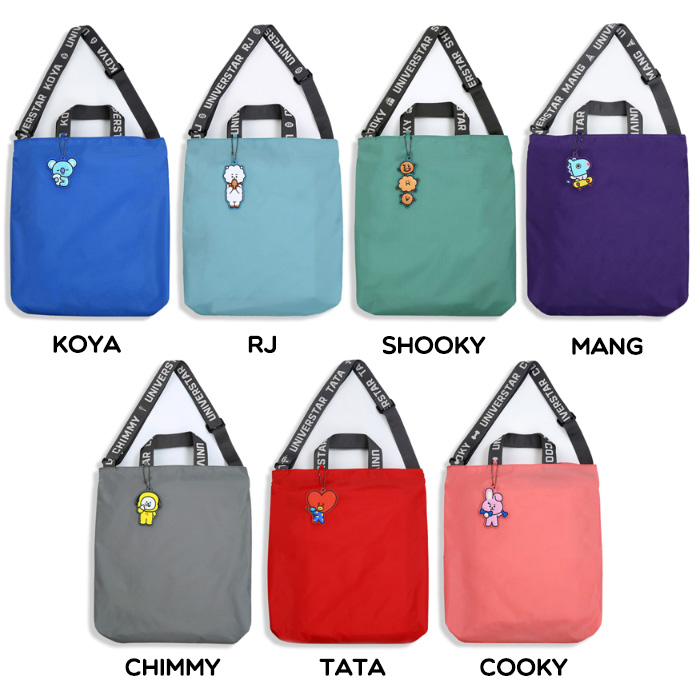 *SHOOKY is currently sold out.
Size: 38cmX42cm
Material: Nylon, Poly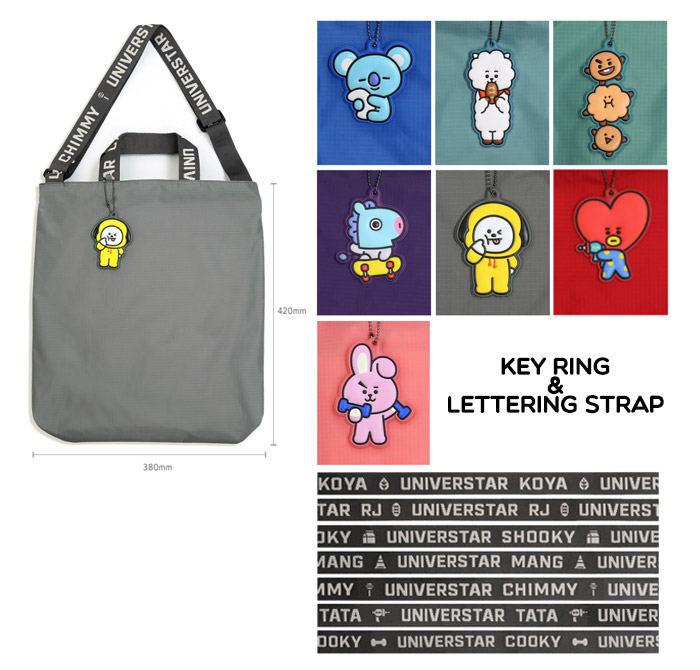 ▲Imagine yourself with this adorable bag with your favorite character key ring dangling as you move.
*All pictures belong to Monopoly, co.
▶ How the proxy order works[How to request an order]
1. Add all of the options you want to the shopping cart and proceed to check out. (Please select any date. Date selection is solely for the formal process)
2. Write down your address details on Required Information and complete check out.
[How it works after placing an order]
1. When you complete your order on Trazy, you will receive a booking confirmation email with the details of your order. Upon completing your booking, Trazy Crew will order your items to the Trazy office, here in Korea.
2. Once Trazy Crew receives your ordered items at the Trazy office (which takes about 3~4 business days), Trazy Crew will send you an additional payment request for the int'l shipping fee.
3. Once you pay the int'l shipping fee, Trazy Crew will ship your order and send you the tracking code through another email.
[About the International Shipping Fee]
*Int'l shipping fee is NOT INCLUDED when you place your order on Trazy. You must make an additional payment for the shipping fee.
*The shipping cost will vary on how much your item weighs including the box and packaging.
EMS Shipping Fee
(Minimum Shipping Fee)
Country
Price (KRW)
Singapore
15,000
Malaysia
17,500
Thailand/Philippines
18,500
Indonesia
19,000
France
26,000
USA
26,500
Canada
29,000
United Kingdom
33,000
*The price is based on the parcel weight up to 0.5kg. Price will rise if the total weight exceeds 0.5kg.
*The shipping fee will be charged in USD according to exchange rate.
*Please note that additional weight of box and packaging will be added.