Explore the best aquarium that boasts world-class facilities with 40,000 sea creatures from 650 species!

▲ Explore the underwater world of colorful fish of all shapes and sizes.

▲ Have chance to see unique sea creatures such as the lion fish and king crabs.

▲ Edutainment experience: get up close to the creatures and learn about their unique characteristics.

▲ Enjoy a total of 130 exhibition tanks and 90 breeding tanks in all shapes and sizes!

▲ Fall in love with absolutely adorable penguins!

▲ Not only discover sea creatures but also get to see other cute animals such as squirrels and prairie dogs!

▲ Featured on 'Welcome, First Time in Korea?' famous Korea television show.COEX Aquarium Themes Map (click image to enlarge)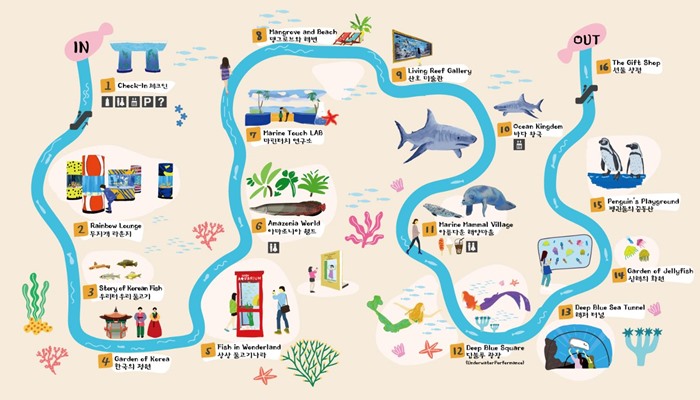 [Opening Hours]
Every day - 10:00am~9:00pm
*Last admission: 8:00pm
*If you are interested in the show or feeding times, please click
here
.