Samcheok Rose Festival + Samcheok Ocean Rail Bike 1 Day Tour (May 27~June 2)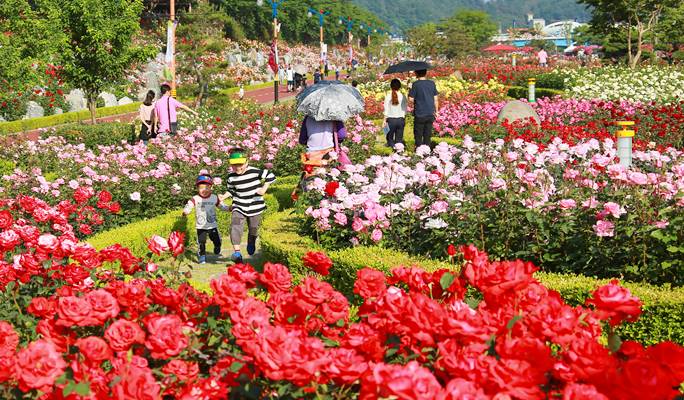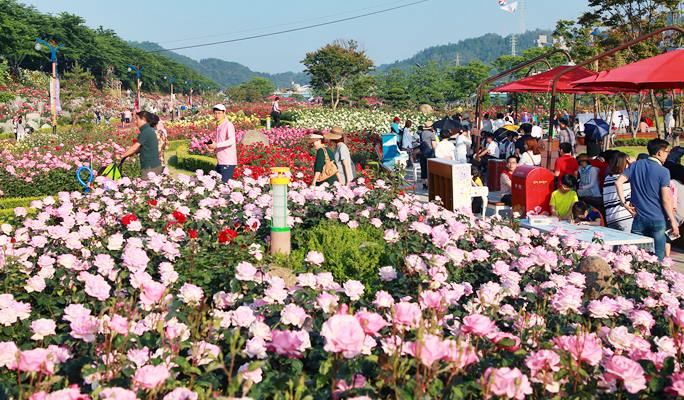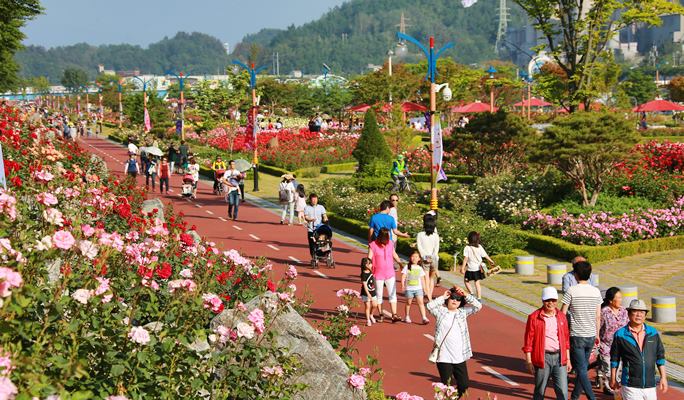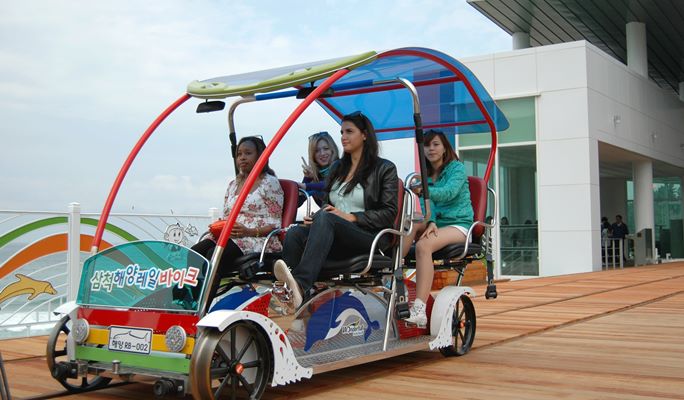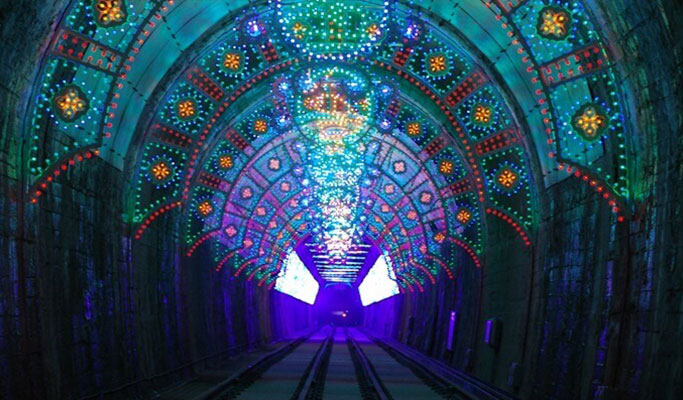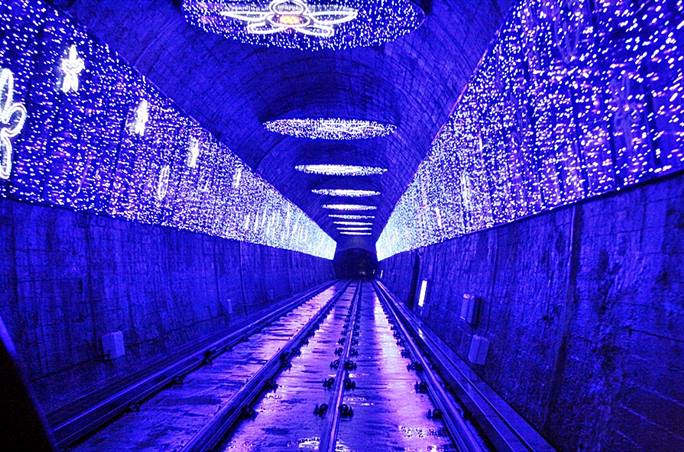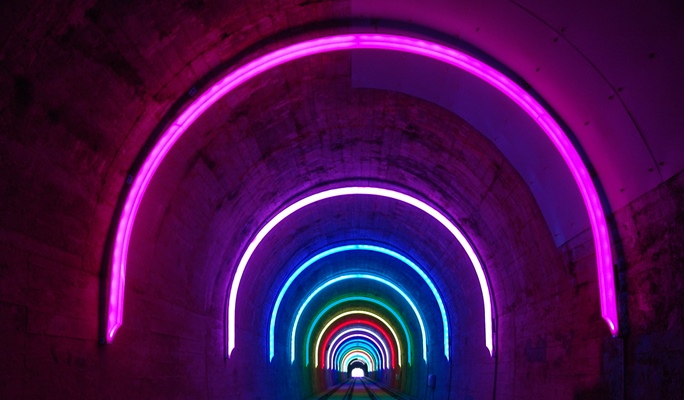 INFORMATION
DESTINATION
REVIEWS

1
MADE BY TRAZY
Overview
Itinerary
7:15am
Depart from Hongik University Station
(Line 2, Gyeongui Jungang Line, Airport Railroad)
7:45am
Depart from Myeongdong Station (Line 4)
11:30am
Arrive at Samcheok Rose Park
- Free time on your own
- Enjoy Samcheok Rose Festival
2:05pm
Depart for Samcheok Ocean Rail Bike
3:00pm
Samcheok Ocean Rail Bike
- 1-hour one-way rail bike ride (Gungchon Station → Yonghwa Station)

4:00pm
Depart for Seoul from Yonghwa Station
8:00pm
Arrive at Myeongdong Station
8:30pm
Arrive at Hongik University Station
*The itinerary is subject to change depending on local traffic conditions.
*A 15~20 minute stop at a rest area is included on the way.
Price
Price
Included
$85→ $75 USD per person
- Round-trip transportation
- 4-seater rail bike ticket
- English speaking tour staff
*The same price applies for adults and children.
Rail bike:
*For safety reasons, children must ride the rail bike with an adult. Please note that no partial refunds can be made for not taking the bike on this tour.
*The rail bike is a 4-seater rail bike and if you're a group of less than 4, you'll be randomly riding the rail bike with other people.
*For 2-seater bikes, an additional fee of 2,500 won per person will be charged.
*The rail bike is not automatic.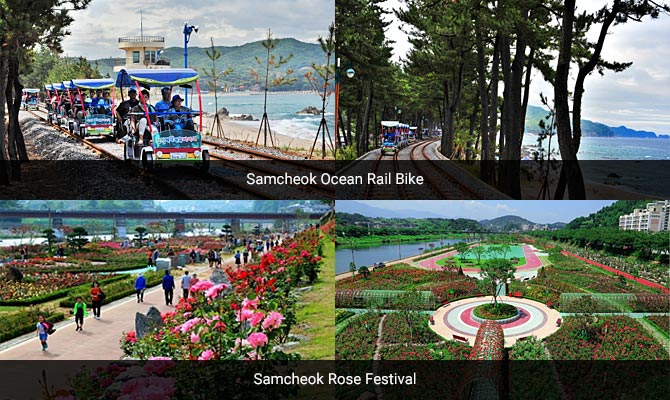 [Samcheok Rose Festival]
Samcheok Rose Festival is held every year at the world's largest rose park, Samcheok Rose Park. At the festival, you will get to see about 10 million roses of over 200 different types beautifully arranged throughout an 86,000㎡ park, so if you love roses, this is a must-visit festival.
[Samcheok Ocean Rail Bike]
At Samcheok Ocean Rail Bike you can enjoy a fun 5.4 km rail bike ride along the gorgeous coast of East Sea. On your 1-hour experience, not only will you get to enjoy the beautiful ocean scenery, but also ride through several tunnels that are colorfully decorated with LED lights.
How to book
1. Complete your booking.
Select option, date, time, number of participants and checkout to complete your pay.
2. Check your email.
Upon successful booking, a confirmation email with directions and details will be sent to you. Another email with detailed information will be sent to you 1 day before departure. Please check the information before you join the tour.
3. Join the tour.
Show the confirmation email on your phone to the staff & enjoy your trip!
Cancellation policy
3 days before the reserved date: 100% refund
2 days before the reserved date: 50% refund
1 day before the reserved date or less: Non-refundable
*If you would like to reschedule your reservation, please check the availability with us at least 3 days before the original reserved date (no later than 5:00pm KST).
Booking Due
Book 1 day in advance.
Availability
May 27~Jun 2
Meet location
Hongik Univ. Station
Myeongdong Station
Included
- Round-trip transportation
- 4-seater rail bike ticket
- English speaking staff
Excluded
- Meals
- Other personal expenses
You might also like
Coex Aquarium Discount Ticket
Seoul Vicinity: Nami Island and Luge Ride at Vivaldi Resort
Need help organizing
your own private group trips?
Any questions?

inquiry@trazy.com

@trazy

@cea1141w