Jindo Sea Parting Festival 2017 One Day Tour (Apr 26 & 29)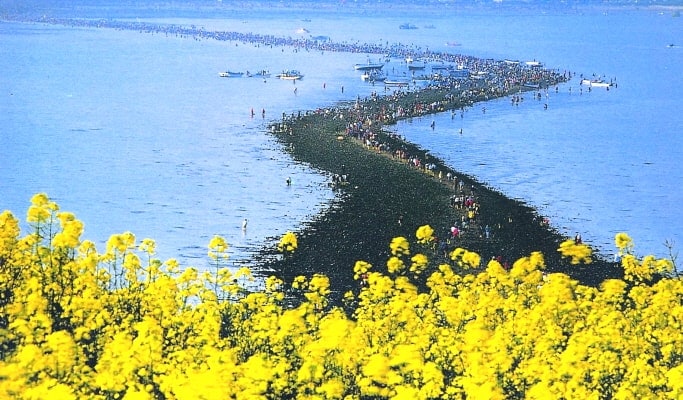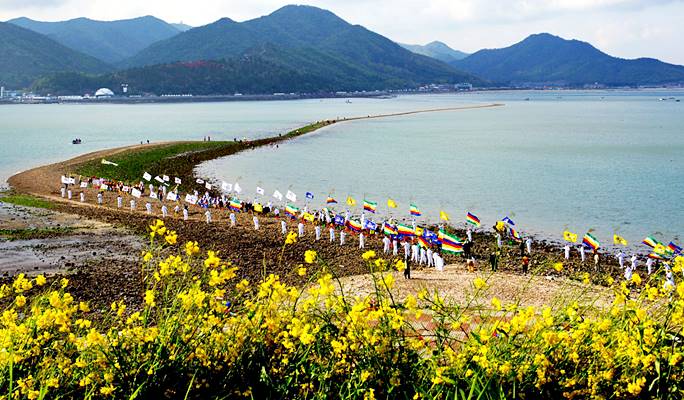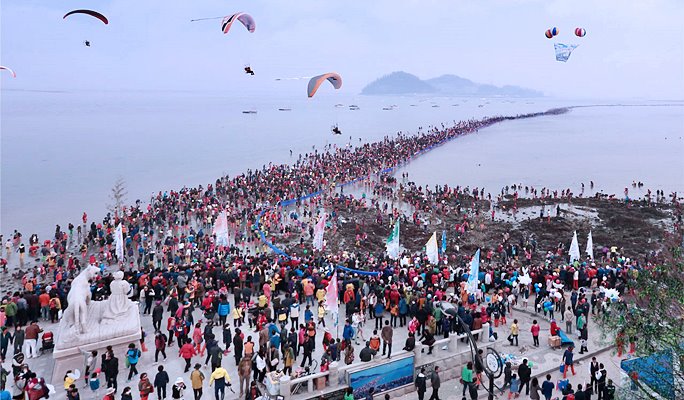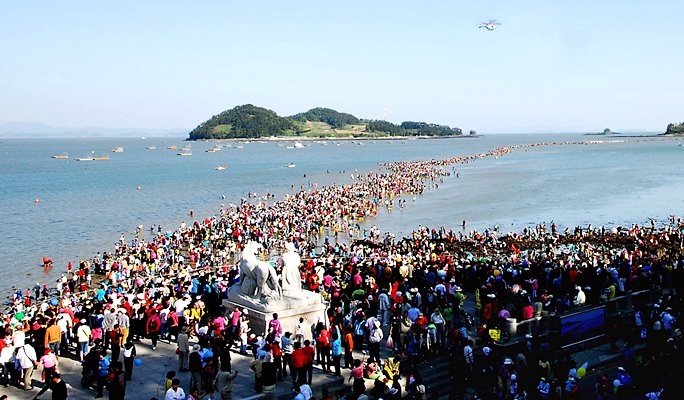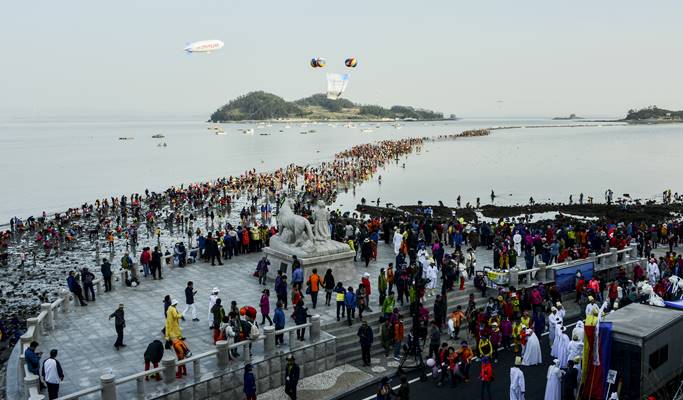 INFORMATION
DESTINATION
REVIEWS

1
Only available on April 26 & 29
Overview
Availability
April 26 (Wed) & 29 (Sat)
Itinerary
Departing on April 26 (Wednesday)
8:20am
Depart from Hongik Univ. Station
(Line 2, Gyeongui Jungang Line, Airport Railroad) Exit 4
9:00am
Depart from Myeongdong Station (Line 4) Exit 2
9:10am
Depart from Dongdaemun History & Culture Park Station (Line 2,4,5) Exit 10
3:00pm
Arrive at Jindo Miracle Sea Road Festival venue
- Sea parting starts at 5:20pm
7:30pm
Depart from Jindo
1:00am
Arrive at Dongdaemun History & Culture Park Station
1:10am
Arrive at Myeongdong Station
1:50am
Arrive at Hongik Univ. Station
Departing on April 29 (Saturday)
9:20am
Depart from Hongik Univ. Station
(Line 2, Gyeongui Jungang Line, Airport Railroad) Exit 4
10:00am
Depart from Myeongdong Station (Line 4) Exit 2
10:10am
Depart from Dongdaemun History & Culture Park Station (Line 2,4,5) Exit 10
4:30pm
Arrive at Jindo Miracle Sea Road Festival venue
- Sea parting starts at 7:20pm
9:30pm
Depart from Jindo
3:00am
Arrive at Dongdaemun History & Culture Park Station
3:10am
Arrive at Myeongdong Station
3:50am
Arrive at Hongik Univ. Station
*The itinerary is subject to change depending on local traffic conditions. Please note that the schedule can be delayed due to heavy traffic on weekends.
How to book
1. Complete your booking.
Select option, date, time, number of participants and checkout to complete your pay.
2. Check your email.
Upon successful booking, a confirmation email with directions and details will be sent to you.
3. Join the tour.
Show the confirmation email on your phone to the staff & enjoy your trip!
Cancellation policy
3 days before the reserved date: 100% refund
2 days before the reserved date: 50% refund
1 day before the reserved date or less: Non-refundable
*If you would like to reschedule your reservation, please check the availability with us at least 3 days before the original reserved date (no later than 5:00pm KST).
Booking Due
Book 2 days in advance.
Availability
April 26 (Wed) & 29 (Sat)
Meet location
Hongik University Station or
Myeongdong Station or
Dongdaemun History & Culture Park Station
Included
- Round-trip transportation
- Festival entrance tickets
- Rubber boots rental
- English speaking tour staff
Excluded
- Meals
- Other personal expenses
Need help organizing
your own private group trips?
Any questions?

inquiry@trazy.com

@trazy

@cea1141w