Prepare your best poses and get your camera ready for a full day of photo shooting in Incheon!
Join this fun tour specially designed to take awesome photos to post on social media platforms such as Instagram and Facebook! On this tour, not only will you get visit all of the must-visit hot spots of Incheon, but also take stunning photos with excellent backdrops!
Why Trazy Instagram Photo Tour?
▷Special tour uniquely curated for you to take beautiful photos, guaranteed of many Instagram /Facebook likes
▷Take you to the exact photo shooting spot for you to take the best photo angle
▷Provide both Korean & English #hashtags for each photo spot
▷Trazy certified: our crew has specially picked the perfect spots and actually taken test photos from each spot
Photo Spots!Wolmi Island (Wolmi Theme Park & Wolmi Culture Street)
Wolmi Island is a small islet that is famous for its spectacular view of the sea and fun theme parks. Walk along the culture street to take photos and enjoy the adrenaline on the rides!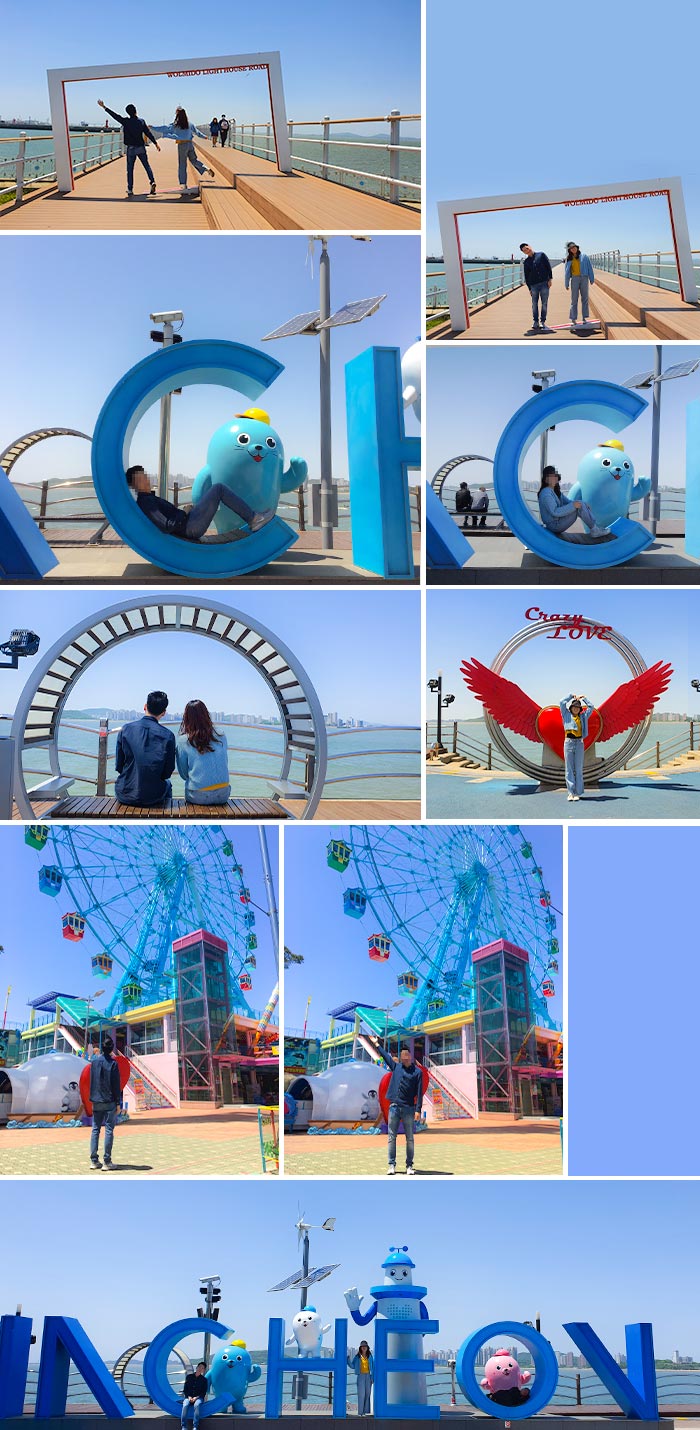 #incheon #wolmiisland #wolmido #culturestreet #westsea #ferriswheel
#인천 #월미도 #문화의거리 #서해 #관람차
Sinpo International Market Area
Sinpo International Market is an area where you can experience a bustling local market and try delicious foods, such as the famous sweet & sour fried chicken. In addition, enjoy a mini winter themed area where you can take photos with Olaf!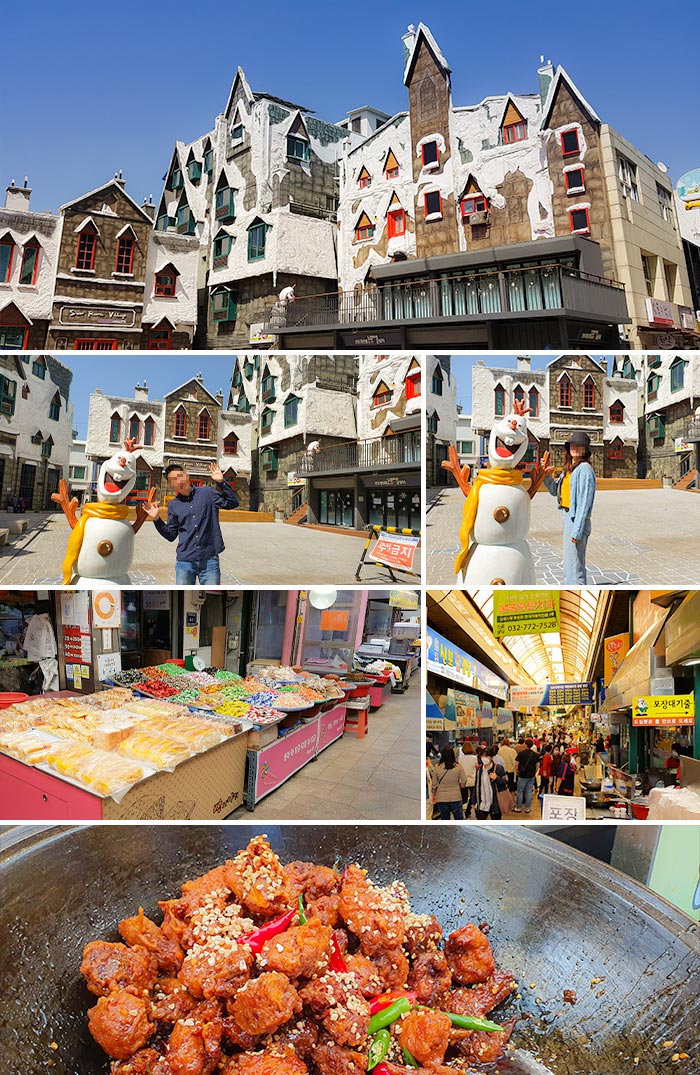 #incheon #sinpomarket #dakgangjung #chicken #koreamarket #snowvillage #olaf
#인천 #신포국제시장 #닭강정 #치킨 #시장 #눈꽃마을 #올라프
Open Port Area
The Open Port Area is an area filled with history. See the old remains of the first foreign settlers of Korea. The architecture and city planning is something worth seeing. You can also see how the lifestyle of how Koreans have evolved at the life museum.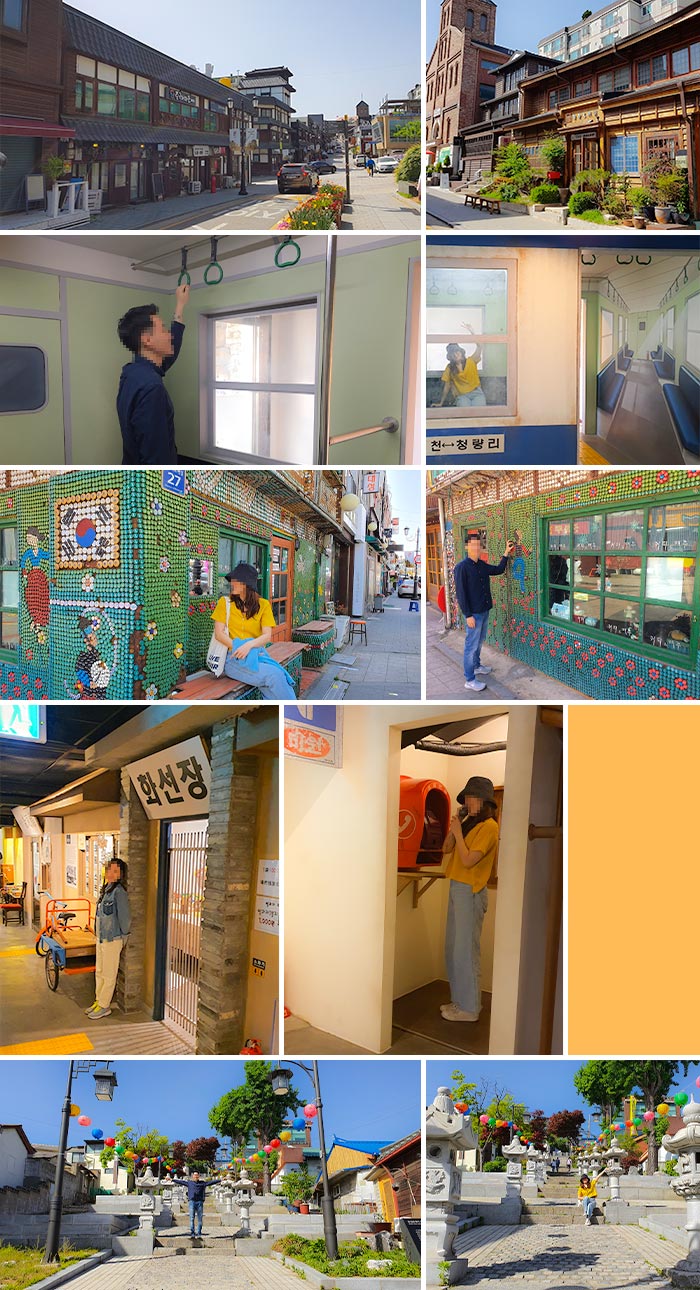 #incheon #openport #architecture#koreanhistory #chinesejapanesesettlers #lifemuseum #bboyacafe #bottlecaps
#인천 #개항장 #건축 #역사 #조계지 #생활사박물관 #뽀야카페 #병뚜껑
China Town
Like every major city, Incheon also boasts a famous China Town. Walk through the streets and experience the Chinese influence to the city and also try some foods such as candied fruits (tanghulu).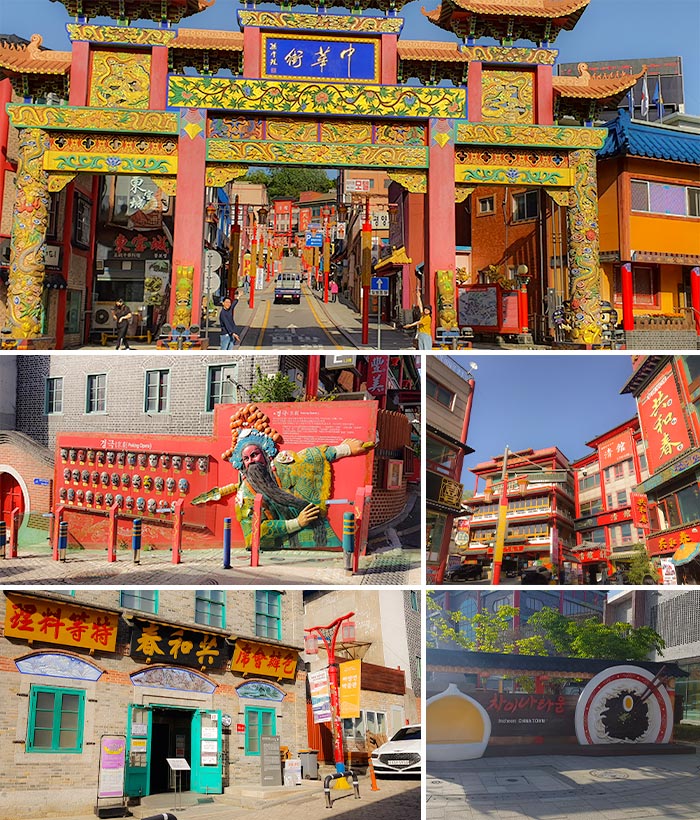 #incheon #chinatown #jjajangmyeon #maingate
#인천 #차이나타운 #짜장면 #차이나타운정문
Songwol-dong Fairy Tale Village
Songwol-dong Fairy Tale Village is a small residential area where every wall and corner has fairy tale themed decoration. Try to find all 10 landmark photo spots that include fairy tale characters such as Pinnochio.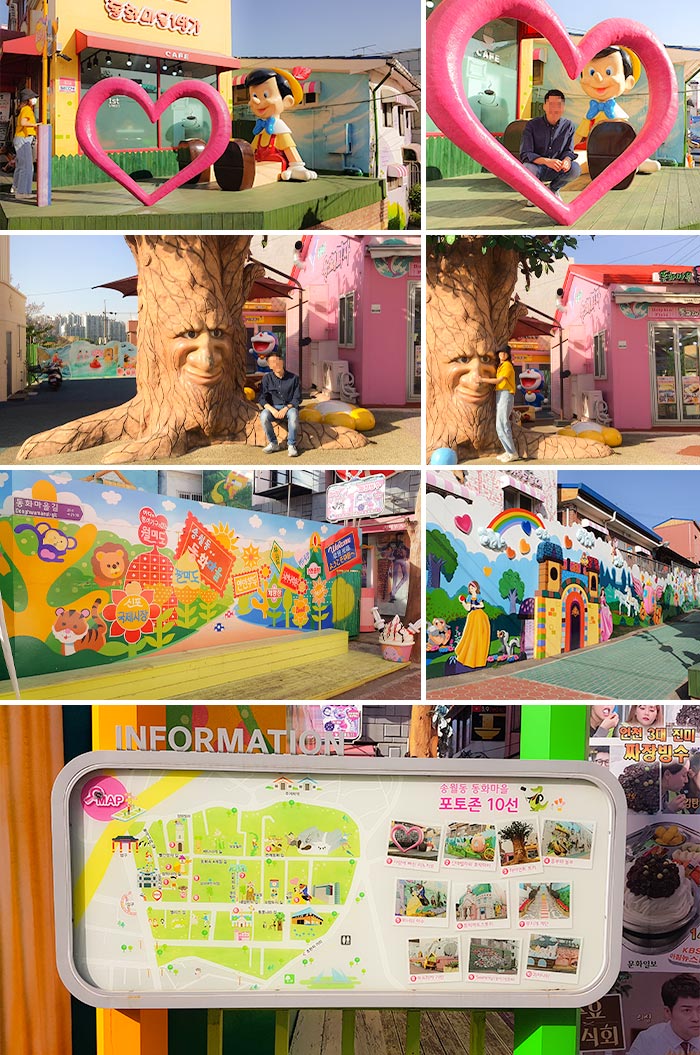 #incheon #songwoldong #fairytalevillage #pinnochio #gianttree
#인천 #송월동 #동화마을 #피노키오 #자이언트트리