Book
3 days in advance by 3:00pm KST
BigCityBeats World Club Dome Korea 2017 (Sep 22~24) Ticket + Shuttle Bus Package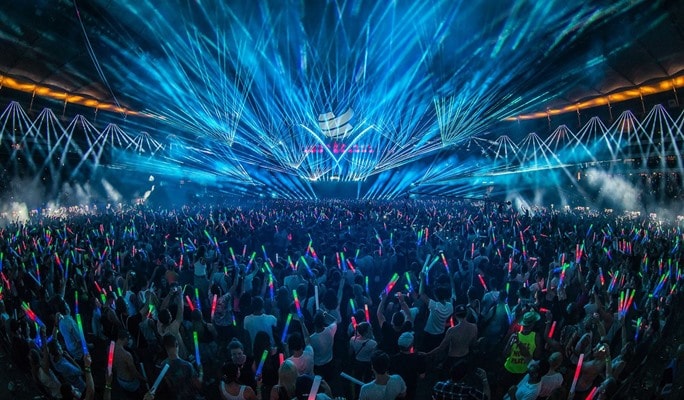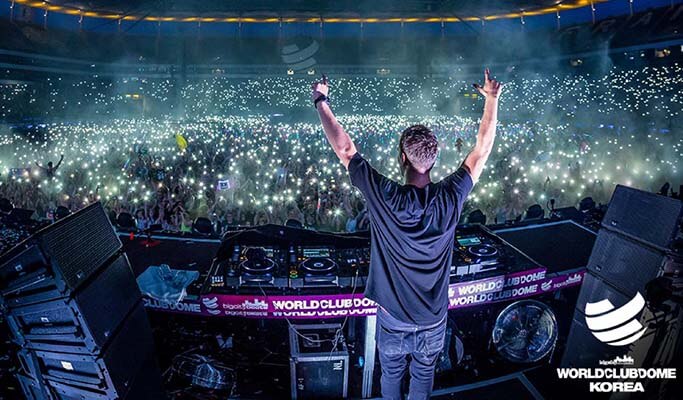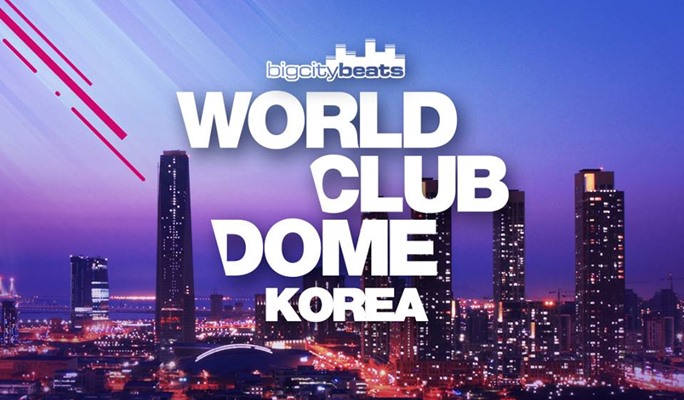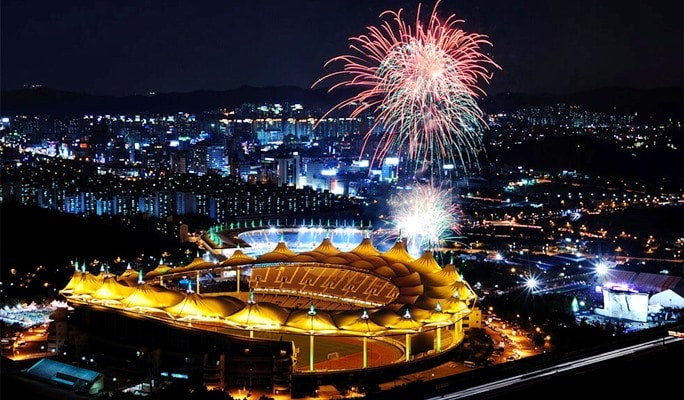 INFORMATION
DESTINATION
REVIEWS

0
Overview
Price
Option/Price
Included
1-day Club Ticket
$127 USD per person
- Round-trip shuttle bus from/to Seoul (City Hall)
- Access to all performance zones (VIP Zones not included)
- Access to Food Zone

2-day Club Ticket
$192 USD per person

3-day Club Ticket
$225 USD per person
*For the 1-day ticket, please select any date you want to visit.
*For the 2-day ticket, please select Sep 22 or Sep 23. The ticket is valid for 2 consecutive days.
*For the 3-day ticket, please select Sep 22. The ticket is valid for all 3 days (Sep 22~24).
[Shuttle Bus Schedule]
▶Seoul
→
Incheon Munhak Stadium
- Depart from Sadang (Line 2, 4) Station at 3:00pm
▶Incheon Munhak Stadium
→
Seoul (2 times a day)
- Depart from the stadium at 1:00am or 3:00am to Hapjeong Station (Line 2, 6) or Seoul Station (Line 1, 4, Gyeongui Jungang, Airport Railroad)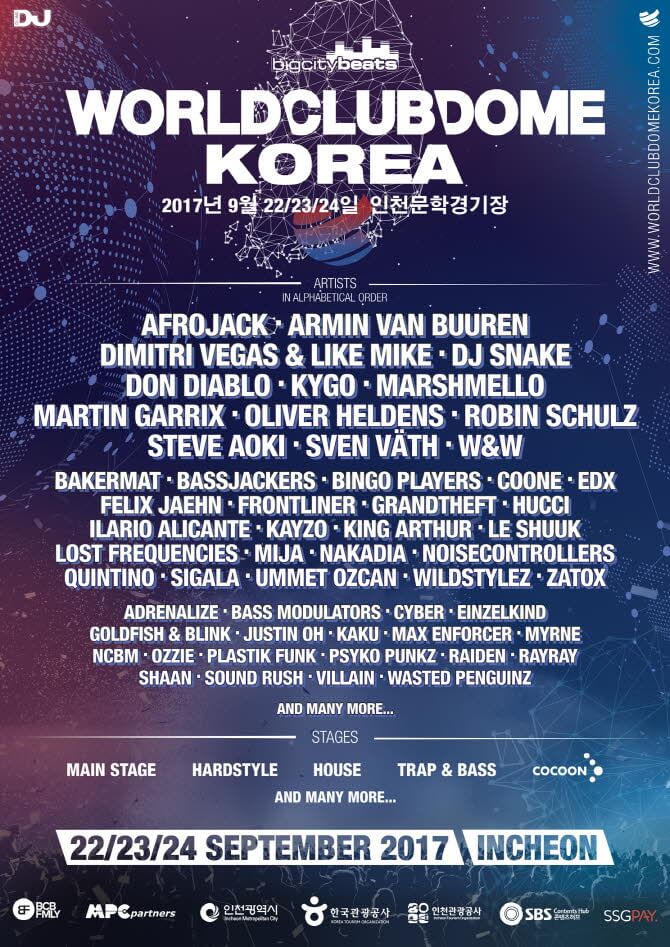 How to book
1. Complete your booking.
Select option, date, time, number of participants and checkout to complete your pay.
2. Check your email.
Upon successful booking, a confirmation email with directions and details will be sent to you.
3. Enjoy the festival!
Show the confirmation email on your phone at the foreigner ticket booth to redeem your wristband & enjoy the festival!
Please keep in mind
ABOUT ADMISSION
1. No one under the age of 19 will be admitted to the event. Those born before 1998 may attend this festival irrespective of date of birth. If you are under 19, you will not be able to attend the festival nor receive a refund on the day.
2. The reservation number and valid photo ID are required to pick up wristbands. All participants must bring valid ID (passport or foreign registration card) for age verification.
3. Re-entry is not allowed.
4. Lost, stolen, or damaged wristbands cannot be reissued. The event organizers, supporters, and partners will not be held responsible for any lost, stolen, or damaged tickets and wristbands.
5. Reselling or transferring of tickets is prohibited. The event organizers are not responsible for any tickets bought from an unauthorized third party. Resale of tickets may be subject to Korean laws.
6. Please be careful with all of your belongings. Any accidents that may occur or any missing personal belongings in and outside of the venue will not be the organizer, the venue or the artists' responsibility.

RULES & REGULATIONS
1. Smoking is only allowed at designated smoking areas.
2. In the case of an emergency, please report to the nearest security guard or staff.
3. Please be considerate of other people around you. Any person with disruptive or violent behavior will be evicted from the festival venue without refund.

PROHIBITED ITEMS
1. Lasers, fireworks, bottles, and other dangerous items are prohibited at the venue. All participants must go through a security bag search. If any prohibited item is found inside the venue, the possessor will be removed from the venue without any refund. The item will not be returned to the possessor.
2. Food and beverages including a bottle of water are not allowed.
3. The use of professional cameras (DSLR level and above) is prohibited at the festival. Please be aware that taking photos and videos of artists during their performance is related to copyright and right of likeness and may lead to legal action.
Cancellation policy
7 days before the reserved date: 100% refund
6 days before the reserved date: 50% refund
5 day before the reserved date or less: Non-refundable
*If you would like to reschedule your reservation, please check the availability with us at least 7 days before the original reserved date (no later than 5:00pm KST).
Booking Due
Book 3 days in advance by 3:00pm KST.
Availability
Sep 22 ~ 24
Meet location
Incheon Munhak Stadium
Need help organizing
your own private group trips?
Any questions?

inquiry@trazy.com

@trazy

@cea1141w