Seoul Vicinity: Nami Island + Gangchon Rail Bike + Petite France Day Tour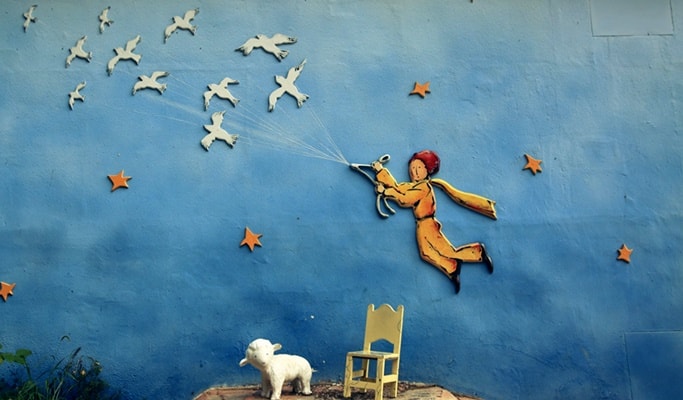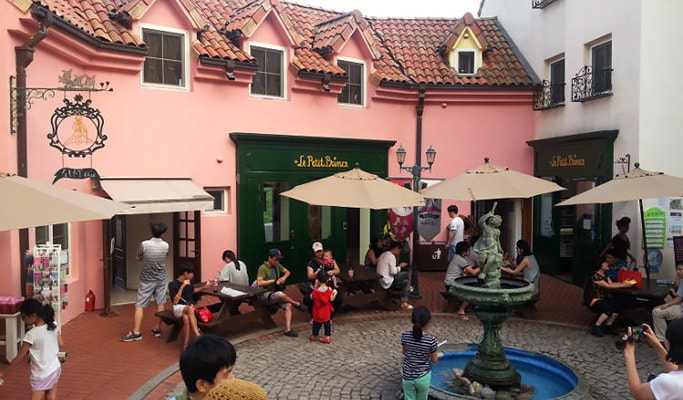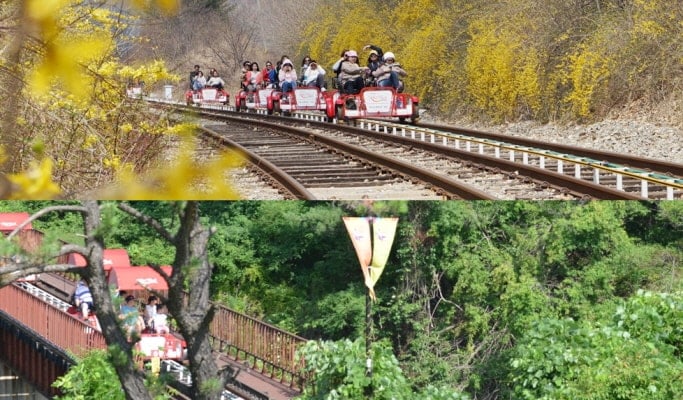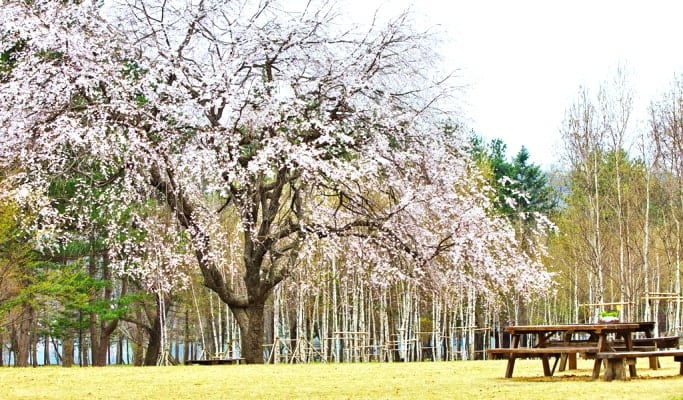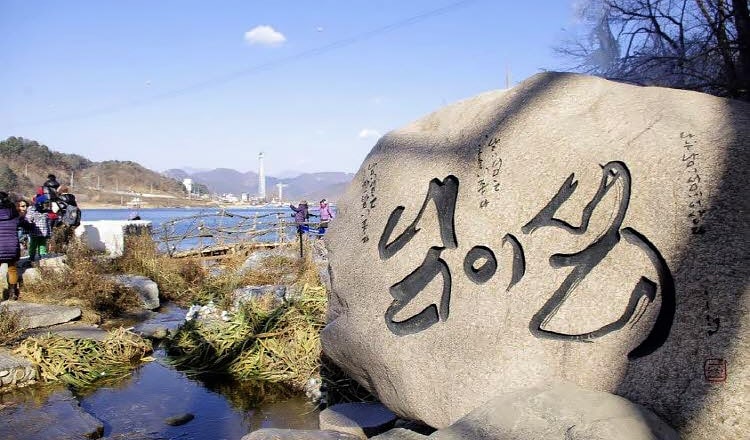 INFORMATION
DESTINATION
REVIEWS

77
Overview
Availability
Mondays, Wednesday and Saturdays
Itinerary
7:20am
Depart from Hongik University Station
(Line 2, Gyeongui Jungang Line, Airport Railroad) Exit 4
8:00am
Depart from Myeongdong Station (Line 4) Exit 2
8:10am
Depart from Dongdaemun History & Culture Park Station (Line 2, 4, 5) Exit 10
9:40am
Arrive at Gangchon Rail Bike
11:30am
Depart for Nami Island
12:00pm
Arrive at Nami Island
3:30pm
Depart for Petite France
4:00pm
Arrive at Petite France
5:30pm
Depart for Seoul
6:50pm
Arrive at Dongdaemun History & Culture Park Station (Line 2, 4, 5)
7:00pm
Arrive at Myeongdong Station (Line 4)
7:30pm
Arrive at Hongik University Station (Line 2, Gyeongui Jungang Line, Airport Railroad)
*The itineraries are subject to change depending on local/agency situations.
Price
Price
Included
Adult
$67

Child (3~12 yrs old)
$62
- Round-trip shuttle bus
- Nami Island admission & ferry ride ticket
- 4-seater Rail Bike ticket
- Petite France Admission
- English speaking driver (staff)
*Children under 36 months are free of charge.
*Meals, other personal expenses and tour guide are not included in the price.
Nami Island:
*You can use Nami Island Zipline at an additional fee of 30,000won on site (Please inform the staff on the reserved date).
*For Muslims, there's a halal certified restaurant in Nami Island -
Asian Food Restaurant Dongmoon
Rail Bike:
*Children under 3 years old are not allowed to ride the bike for safety reasons. Please note that no partial refunds can be made for not taking the bike on this tour.
*Rail Bike is for 4 pax and if you're a group of less than 4, you'll be randomly riding the bike with other people.
*For 2-seater bikes, an additional fee of 5,000won per person will be charged.
[About Nami Island]
Located in the northern Han river, 30 minutes away from the southwest of downtown Chuncheon, Nami Island is a scenic island of tree-lined walking paths. One redwood-lined path is particularly famous as the shooting location in the popular Korean drama 'Winter Sonata'.
[About Gangchon Rail Park]
Gangchon Rail Park, located nearby Nami Island and Petite France, is one of the most unique places where you can enjoy the natural scenery of eastern Korea throughout the four seasons by rail bike.
[About Petite France]
Petite France is a cute French cultural village located in Gapyeong mostly known as the filming location of the popular Korean dramas and TV shows: 'Beethoven Virus (2008)', 'Secret Garden (2011)' and 'My Love from the stars (2014)' and 'Running Man'. Themed under the famous French novel "The Little Prince" by Antoine de Saint Exupery, this village has souvenir shops, cafes, restaurants, special galleries and museums such as traditional French house, Antique shop, Doll house and Orgol (music box) house.
How to book
1. Complete your booking.
Select option, date, time, number of participants and checkout to complete your pay.
2. Check your email.
Upon successful booking, a confirmation email with directions and details will be sent to you.
3. Join the tour.
Show the confirmation email on your phone to the staff & enjoy your trip!
Please keep in mind
- Please arrive at the meet location at least 10 minutes prior to departure. The shuttle bus WILL NOT wait for those who are late.

Cancellation policy
3 days before the reserved date: 100% refund
2 days before the reserved date: 50% refund
1 day before the reserved date or less: Non-refundable
* If you need to reschedule the tour, please let us know at least 3 days before the original date to check the availability.
Booking Due
Book 2 days in advance.
Availability
Mondays, Wednesday and Saturdays
Meet location
Hongik University Station exit 4
Myeongdong Station Exit 2
Dongdaemun History & Culture Park Station Exit 10
Included
- Round-trip shuttle bus
- Nami Island admission & ferry ride ticket
- Rail bike ticket
- Petite France Admission
- English speaking driver (staff)
Excluded
- Meals
- Other personal expenses
- Tour guide
You might also like
Seoul Hair Salon: Lee Kyung Min Forêt in Myeongdong
Make Your Own Perfume in Seoul
Need help organizing
your own private group trips?
Any questions?

inquiry@trazy.com

@trazy

@cea1141w