Seoul Vicinity: Nami Island + Petite France + Garden of Morning Calm Day Tour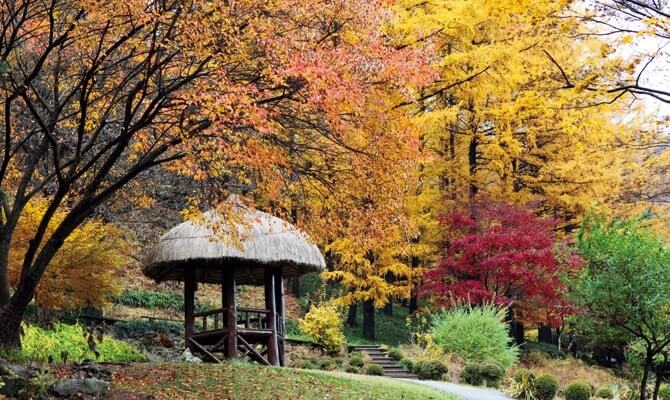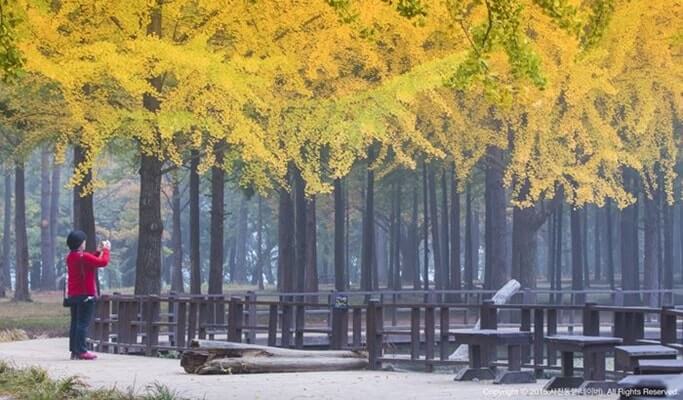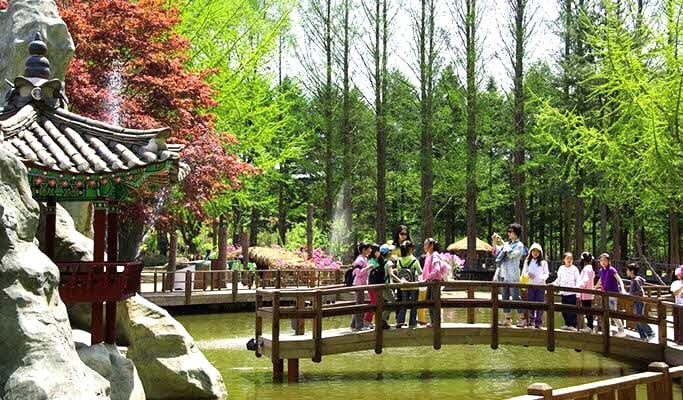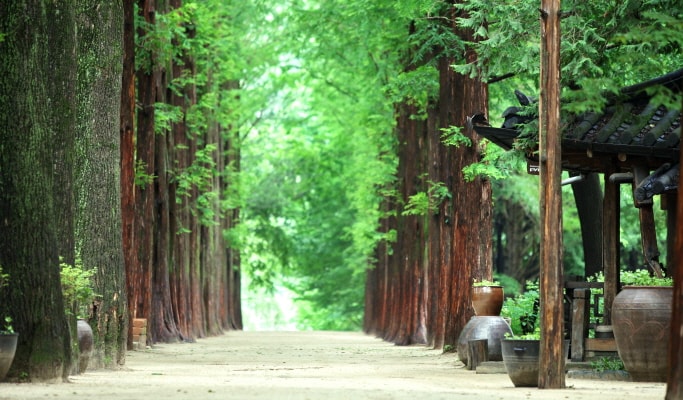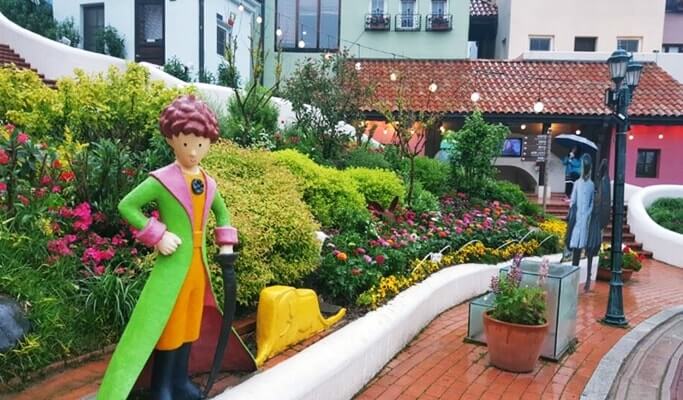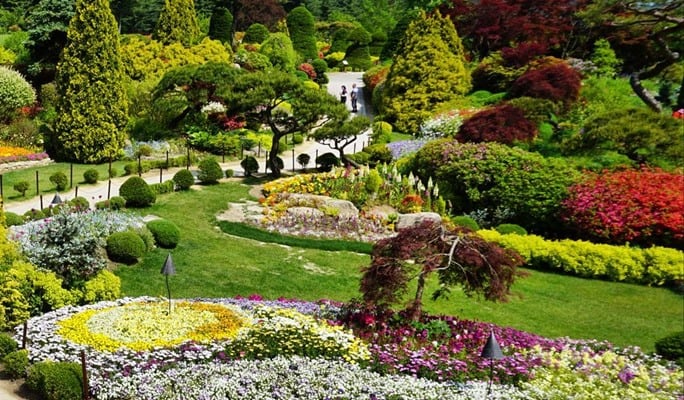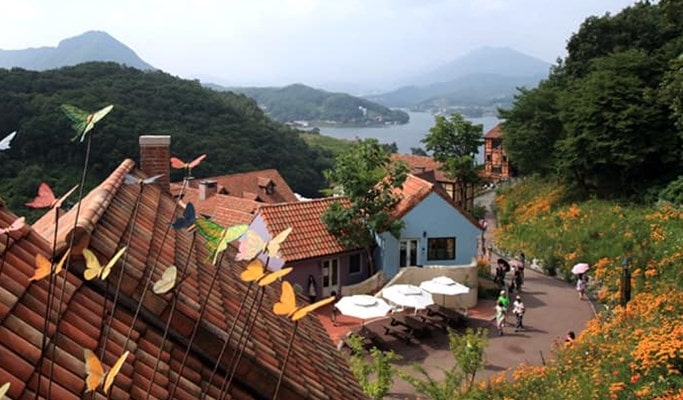 INFORMATION
DESTINATION
REVIEWS

105
Overview
Availability
Wednesdays, Fridays and Sundays
Itinerary
7:20am
Depart from Hongik University Station
(Line 2, Gyeongui Jungang Line, Airport Railroad) Exit 4
8:00am
Depart from Myeongdong Station (Line 4) Exit 2
8:10am
Depart from Dongdaemun History & Culture Park Station
(Line 2, 4, 5) Exit 10
9:30am
Arrive at the Garden of Morning Calm
11:00am
Depart for Nami Island
12:00pm
Arrive at Nami Island
3:30pm
Depart for Petite France
4:00pm
Arrive at Petite France
5:30pm
Depart for Seoul
6:50pm
Arrive at Dongdaemun History & Culture Park Station
(Line 2, 4, 5)
7:00pm
Arrive at Myeongdong Station (Line 4)
7:30pm
Arrive at Hongik University Station
(Line 2, Gyeongui Jungang Line, Airport Railroad)
[Dec 8, 2017~Mar 25, 2018]
10:20am
Depart from Hongik University Station
(Line 2, Gyeongui Jungang Line, Airport Railroad) Exit 4
11:00am
Depart from Myeongdong Station (Line 4) Exit 2
11:10am
Depart from Dongdaemun History & Culture Park Station
(Line 2, 4, 5) Exit 10
12:30am
Arrive at Nami Island
4:00pm
Depart from Nami Island
4:20pm
Arrive at Petite France
5:50pm
Depart from Petite France
6:30pm
Arrive at the Garden of Morning Calm
8:00pm
Depart from the Garden of Morning Calm
9:10pm
Arrive at Dongdaemun History & Culture Park Station
(Line 2, 4, 5)
9:20pm
Arrive at Myeongdong Station (Line 4)
9:50pm
Arrive at Hongik University Station
(Line 2, Gyeongui Jungang Line, Airport Railroad)
*The itinerary may change due to local situations.
*Lighting Festival at Garden of Morning Calm (
Dec 8, 2017~Mar 25, 2018
): During this period, the departure time will change as below.
- Hongik Univ. Station:
10:20am
- Myeongdong Station:
11:00am
- Dongdaemun H&C Park Station:
11:10am
Price
Price
Included
Adult
$67

Child (3~12 yrs old)
$62
- Round-trip transportation
- Nami Island admission & ferry ride ticket
- Petite France Admission
- Garden of Morning Calm entrance ticket
- English speaking driver (staff)
*Children under 36 months are free of charge.
*Meals, other personal expenses and tour guide are not included in the price.
Nami Island:
*You can use Nami Island Zipline at an additional fee of 30,000won on site (Please inform the staff on the reserved date).
*For Muslims, there's a halal certified restaurant in Nami Island -
Asian Food Restaurant Dongmoon
[About Nami Island]
Nami Island is a scenic island located in the middle of North Han River, Chuncheon. It is best known as the filming location of the popular Korean drama, 'Winter Sonata' and boasts beautiful and peaceful scenery throughout all seasons. Various cultural facilities and leisure activities are provided for visitors of all ages.
[About Petite France]
Petite France is a lovely French themed village, mostly related with the famous French Novel, 'The Little Prince" by Antoine de Saint Exupery. There are various attractions such as museums, galleries, souvenir shops, cafes, and restaurants for you to enjoy. Also, the Village is known as the filming location for popular Korean dramas, 'Beethoven Virus (2008)', 'Secret Garden (2011)' and 'My Love from the Stars (2014)'.
[About Garden of Morning Calm]
Garden of Morning Calm is an extensive botanical garden with beautiful flowers and trees. Situated in Gapyeong, just north of Seoul, the Garden presents beautiful and romantic scenery throughout the year and holds various festivals every season such as the Spring Festival, Iris Festival, Hydrangea Festival, Maple Festival and Winter Lighting Festival.
How to book
1. Complete your booking.
Select option, date, time, number of participants and checkout to complete your pay.
2. Check your email.
Upon successful booking, a confirmation email with directions and details will be sent to you.
3. Join the tour.
Show the confirmation email on your phone to the staff & enjoy your trip!
Please keep in mind
- Please arrive at the meet location at least 10 minutes prior to departure. The tour group WILL NOT wait for those who are late.

Cancellation policy
3 days before the reserved date: 100% refund
2 days before the reserved date: 50% refund
1 day before the reserved date or less: Non-refundable
*If you would like to reschedule your reservation, please check the availability with us at least 3 days before the original reserved date (no later than 5:00pm KST).
Booking Due
Book 2 days in advance.
Availability
Wednesdays, Fridays and Sundays
Meet location
Hongik University Station Exit 4
Myeongdong Station Exit 2
Dongdaemun History & Culture Park Station Exit 10
Included
- Admission tickets
- Round trip transportation
- English speaking driver (staff)
Excluded
- Meals
- Other personal expenses
- Tour guide
Need help organizing
your own private group trips?
Any questions?

inquiry@trazy.com

@trazy

@cea1141w