JSA (Joint Security Area) Panmunjom Tour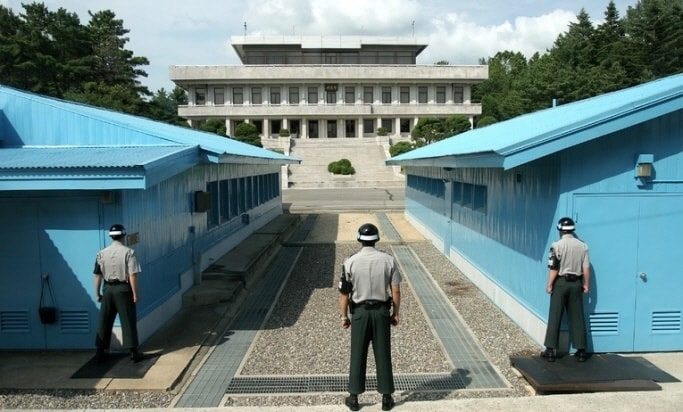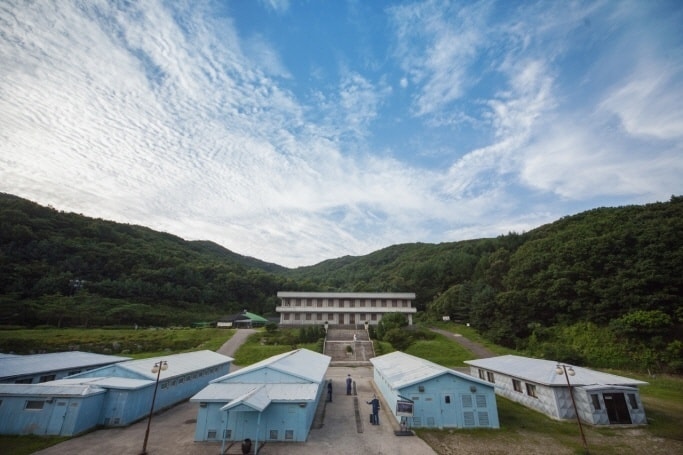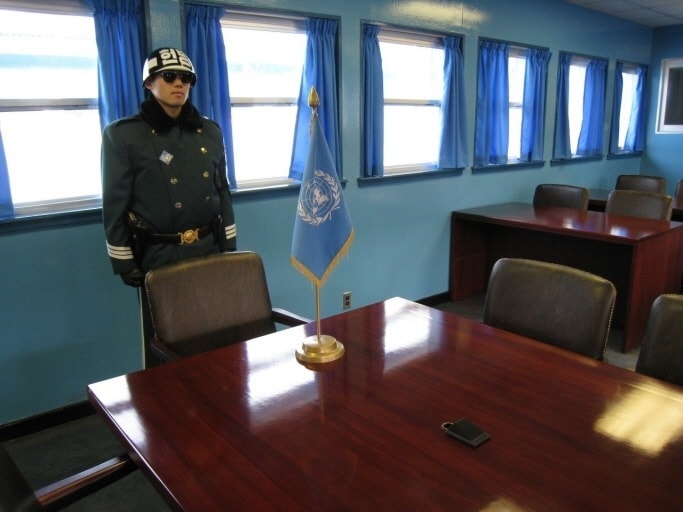 INFORMATION
DESTINATION
REVIEWS

14
Overview
Availability
Tuesday to Friday (except public holidays)
Itinerary
9:30am
Meet at JoongAng Tour Office in President Hotel (7th floor)
9:50am
Depart from President Hotel
10:00am ~ 11:10am
Tour at the War Memorial of Korea
12:20pm
Arrive at Imjingak Resort
12:20pm ~ 1:40pm
Lunch at a Korean restaurant (Bulgogi or Bibimbap) & free time
*Bulgogi: Grilled marinated beef
*Bibimbap: Rice bowl with mixed vegetables (vegetarian)
1:50pm
Tour at Imjingak Resort
2:00pm
Pass by Unification Bridge
2:10pm
Arrive at Camp Bonifas
2:30pm
Receive a briefing at Camp Bonifas
2:50pm ~ 4:10pm
Tour to Joint Security Area (Panmunjom)
4:30pm
Pass by Unification Bridge
5:30pm
Arrive at Hotel President/Lotte Hotel (Myeongdong)
* Tour schedule and arrival time is subject to change (be cancelled) due to the traffic conditions and military reasons.
Checklist for booking
1. All the participants must type in their passport information on the booking page. This is to make a list of visitors and submit it to the authorized office before visiting (mandatory).
2. If your nationality is one of the following countries, please send a copy of your passport to experience@trazy.com at least 4 days before the tour day.
Albania, Algeria, Armenia, Azerbaijan, Bahrain, Bangladesh, Belarus, Bolivia, Myanmar, Egypt, Georgia, Hong Kong, India, Indonesia, Israel, Jordan, Kazakhstan, Kuwait, Lebanon, Macau, Malaysia, Morocco, Nigeria, Oman, Palestinian Authority, People's Republic of China, Qatar, Russia, Saudi Arabia, Singapore, Somalia, Taiwan, Tajikistan, Tunisia, Turkmenistan, Ukraine, United Arab Emirates, Venezuela, Vietnam, Yemen.
Precautions
Since JSA Panmunjom tour takes place at a spot where South and North Korea co-exist, the followings should be kept in mind.
1. You must carry your
PASSPORT
on the day of the tour.
- Without it, you may not participate in this tour. The Korean army will check your ID and if you do not have your ID, you may be prohibited to enter DMZ. Even after sending the information for booking, you will be asked to show your actual passport before entering DMZ.
2. Dress code: the followings are
NOT
allowed
- Sleeveless shirts, tank tops, T-shirts (must be collared shirts), leather pants or skirt, short pants, worn or faded jeans, transparent clothes, tight fitting clothes (leggings or skinny jeans), military uniform style clothes, training wear
- Backless slippers, flip flops
3. Any equipment, microphones or flags belonging to the communist side in the mac conference room are not to be touched.
4. Do not speak with, make any gesture toward or in any way, approach or respond to personnel from the other side.
How to book
1. Complete your booking.
Select option, date, time, number of participants and checkout to complete your pay.
2. Check if you need to send a copy of your passport (indicated in the overview) and send it to experience@trazy.com if necessary.
3. Check your email.
Upon successful booking, a confirmation email with directions and details will be sent to you.
4. Redeem your voucher.
Show the mobile voucher on your phone to the staff & enjoy your trip!
Please keep in mind
- The same price applies for adults and children.
Cancellation policy
More than 8 days before the reserved date: 100% refund
6~7 Business days before the reserved date: 80% refund
5 business days before: Non-refundable.

*Please make sure to check the availability with us at least 5 days before the original reserved date if you wish to change the schedule.

NO REFUND cases:
- If you miss the bus, fail to bring the appropriate ID, DO NOT comply with the Dress Code or for some other personal reason fail to participate in the tour, you get NO refund.
- In case military or other official considerations prohibit entry into the J.S.A., it is inevitable therefore there's no refund.
- If the tour is canceled during the tour due to military reasons or other official considerations, there is no refund.

Select Quantity
Total Price
Booking Due
Book 5 days in advance.
Availability
Tuesday to Friday (except public holidays)
Languages
English
Meet location
JoongAng Tour Office in President Hotel (Room #302 on the 3rd floor)
Included
- Tour guide
- Round-trip transportation
- Admission fee
- Lunch
Need help organizing
your own private group trips?
Any questions?

inquiry@trazy.com

@trazy

@cea1141w