Sea Walking Experience: Discover Underwater World of Jeju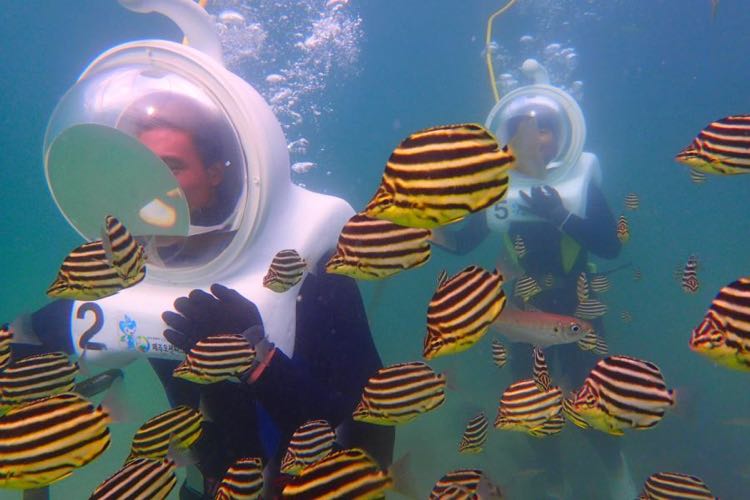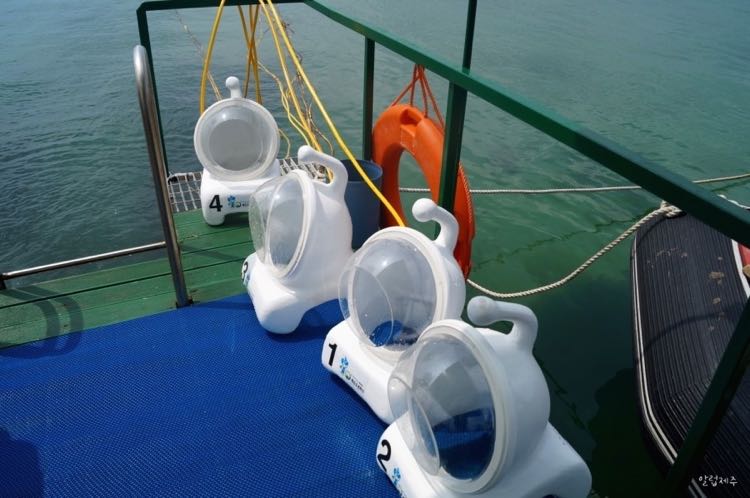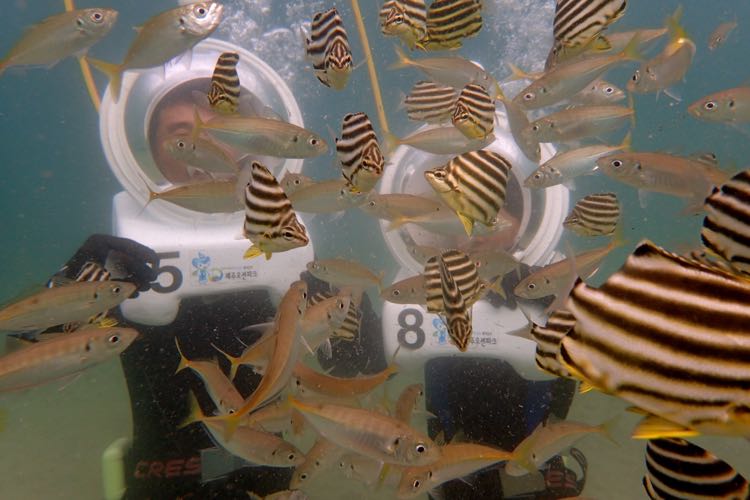 INFORMATION
DESTINATION
REVIEWS

7
Trazy Exclusive Discount
Exclusive 25% Discount for those who book this activity on Trazy (Regular Price - $80)
Overview
How to book
1. Complete your booking.
Select option, date, time, number of participants and checkout to complete your pay.
2. Check your email.
Upon successful booking, a confirmation email with directions and details will be sent to you.
3. Redeem your voucher.
Show the mobile voucher on your phone to the staff & enjoy your trip!
Please keep in mind
1. You must be 10+ years old and 120+ cm in height to join the activity.
- Bring extra clothes or a swimming suit and a towel. If you forget to bring these items, don't worry. They will kindly lend them to you.
- The underwater temperature around Jeju Island is 20 celsius throughout the year that you can join Sea walking experience anytime around the year.
2. The same price applies for adults and children.
Cancellation policy
3 days before the reserved date: 100% refund
2 days before the reserved date: 50% refund
1 day before the reserved date or less: Non-refundable
*If you need to reschedule your booking, please check the availability with us at least 3 days before the original reserved date (no later than 5:00pm KST).

Select Quantity
Total Price
Booking Due
Book 3 days in advance.
Availability
Everyday from 9 to 5
Meet location
Jeju Ocean Park
You might also like
Jeju Ilchul Land Discount Ticket
Nexon Computer Museum Discount Ticket
Need help organizing
your own private group trips?
Any questions?

inquiry@trazy.com

@trazy

@cea1141w