G-Dragon 2017 Concert Ticket: ACT III, M.O.T.T.E (Jun 10)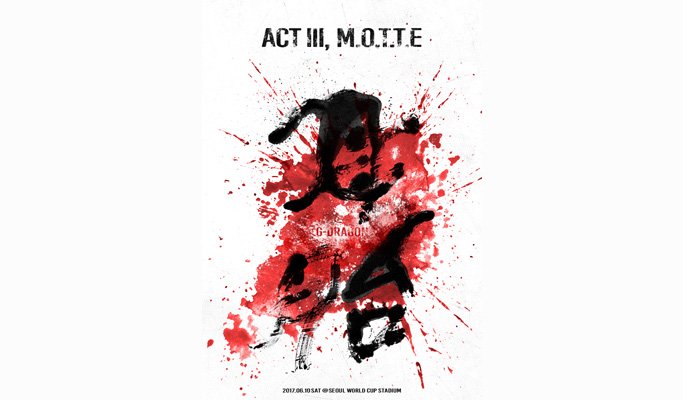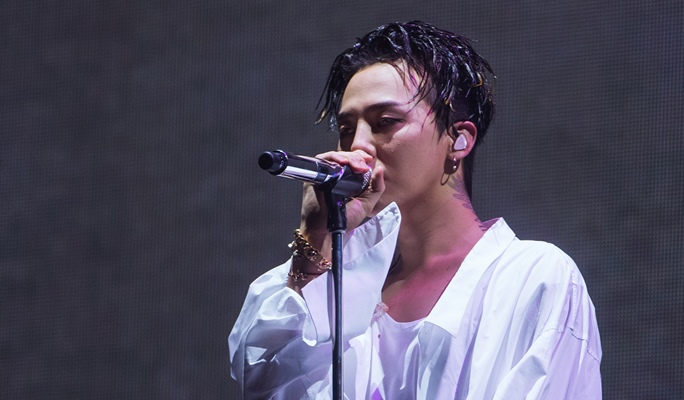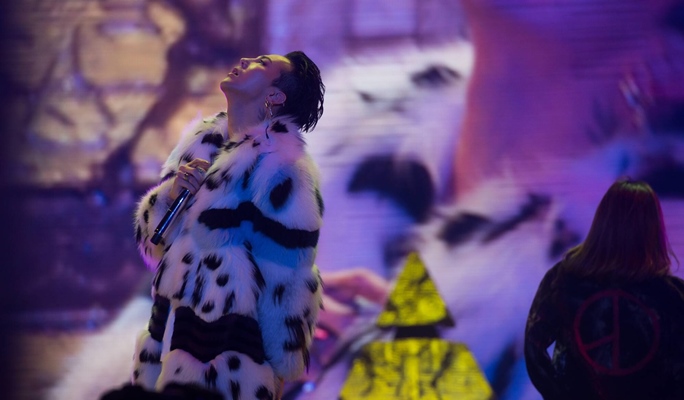 INFORMATION
DESTINATION
REVIEWS

0
▶OFFICIAL PREMIUM TICKETS FOR FOREIGNERS
Overview
Price
Section - Block
Price
B2 Floor
$320 USD - Ticket only
$331 USD - Ticket + transfer
West - B
Sold out
$294 USD - Ticket only
$305 USD - Ticket + transfer
West - C
Sold out
$294 USD - Ticket only
$305 USD - Ticket + transfer
West - D
$267 USD - Ticket only
$278 USD - Ticket + transfer
West - E
$245 USD - Ticket only
$256 USD - Ticket + transfer

Included

- 1 concert ticket
- 20-minute view of concert rehearsal
- G-Dragon poster
- Round-trip transportation (optional)
*The tickets are strictly for
FOREIGNERS ONLY.
Koreans are not allowed to purchase the tickets.
*Rehearsal time will be updated later on.
*The exact meeting time and location will be sent to you via email 3 days before the concert date.
[Seating Plan]
*Seats only available on "B2, West (W) Section: Blocks B / C / D / E" (orange blocks)
*"B2" are ground floor seats and "West (W) Section: Blocks B / C / D / E" are 2nd floor seats.
[Pick up and drop off locations in Seoul]
Pick up and drop off is available from Myeongdong, Sinchon, Hongik University areas. Please write down which area you would like to get picked up from on the booking page.
How to book
1. Complete your booking.
Select option, date, time, number of participants and checkout to complete your pay.
2. Check your email.
Upon successful booking, a confirmation email with directions and details will be sent to you.
3. Enjoy the concert.
Show the final confirmation email on your phone to the staff & enjoy the concert!
Please keep in mind
1. The reservation number and valid photo ID are required to pick up tickets.
2. Standing on the seat is prohibited as it obstructs other peoples view and for safety reasons.
3. If you need any assistance or in the case of an emergency please notify the staff.
4. You are only allowed to bring closed P.E.T. plastic bottles containing only water.
Cancellation policy
30 days before the concert date: 100% refund
20 days before the concert date: 50% refund
19 days before the concert date or less: Non-refundable
Booking Due
Book 3 days in advance.
Availability
Jun 10 (Sat)
Meet location
Seoul World Cup Stadium
Designated pick up location (optional)
Included
- 1 concert ticket in designated area
- 20-minute view of concert rehearsal
- G-Dragon poster
- Round-trip transportation (optional)
You might also like
Yongpyong Ski Resort Room Reservation
The Soom Forest Hotel + Everland Ticket Package
Need help organizing
your own private group trips?
Any questions?

inquiry@trazy.com

@trazy

@cea1141w