Fun Diving in Jeju Island- For Pros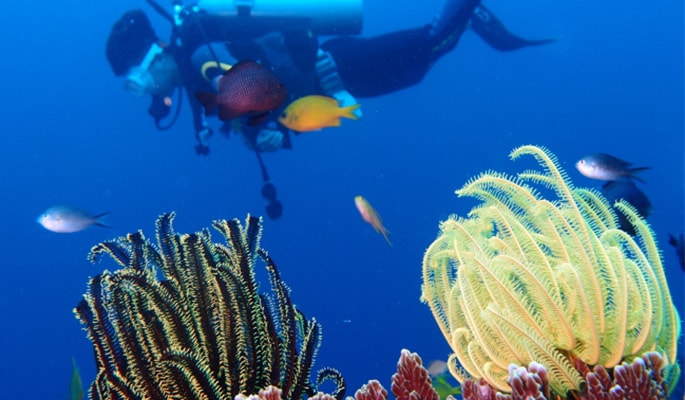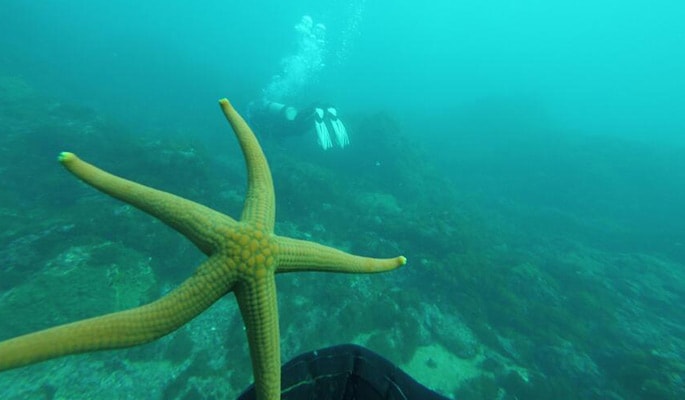 INFORMATION
DESTINATION
REVIEWS

0
Overview
Availability
Every day from March to November
Price
Option/Price
Included
Munseom Course
$165 → $158 USD per person
- Diving guide for a group of 2 people
- Equipment rental
- 1 dive (1 air tank)
- Boat trip to the diving point
Beomseom Course
$175 → $167 USD per person
Seopseom Course
$175 → $167 USD per person
How to book
1. Complete your booking.
Select option, date, time, number of participants and checkout to complete your pay.
2. Check your email.
Upon successful booking, a confirmation email with directions and details will be sent to you.
3. Redeem your voucher.
Show the mobile voucher on your phone to the staff & enjoy your trip!
Please keep in mind
1. You MUST have an open water/advanced open water diving license in order to participate in this activity.
2. The duration of actual diving is 40~60 minutes but it will take about 2~3 hours for the whole experience including preparation.
3. Reservation can be canceled due to harsh weather conditions or local situations.
4. If you are a solo traveler or a group of over 2, please contact us at inquiry@trazy.com to check the quotation.
5. If you would like to dive over once with an extra air tank, there will be an additional fee made. Please contact us at inquiry@trazy.com to check.
Cancellation policy
4 days before the tour date: 100% refund.
2~3 days before the tour date: 50% refund.
1 day before the tour date: Non-refundable.
Booking Due
Book 5 days in advance.
Availability
Every day from March to November
Minimum Number of Participants
2 Persons
Meet location
Aquamarine Jeju in Seogwipo
Included
- Diving equipment rental
- 1 dive with 1 air tank
- Dive guide
You might also like
Cookin' NANTA Show Jeju Discount Ticket
Ecoland Jeju Discount Ticket
17.5% OFF
35 mins
$12$9.9
Need help organizing
your own private group trips?
Any questions?

inquiry@trazy.com

@trazy

@cea1141w